I spotted these two in my front yard a few days ago.
The Hunter, a neighbor cat on the lookout for dinner.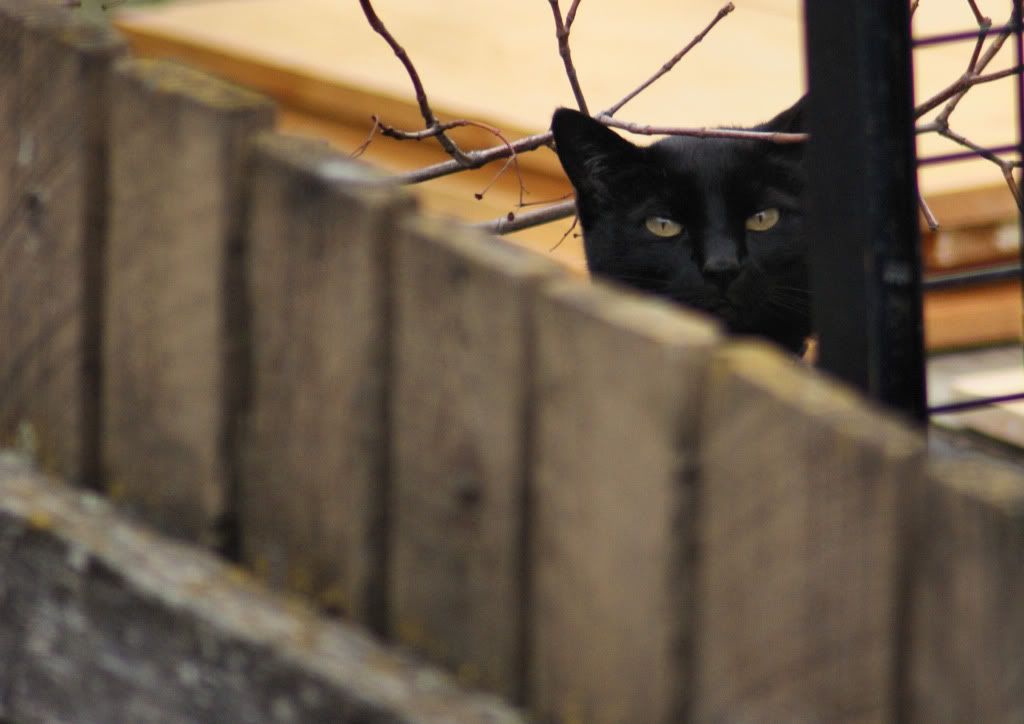 The Hunted. The robin and cat were eyeing each other for some time. The bird made a clean getaway. Not even close, really.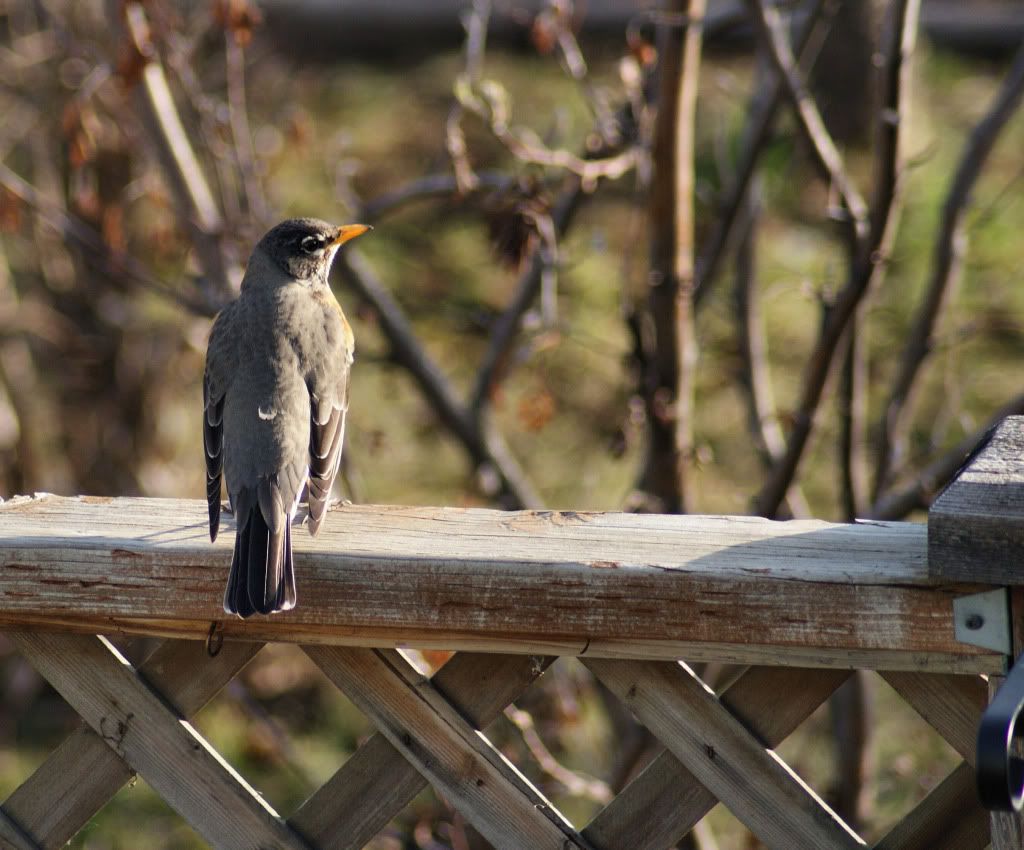 __________________
Fujifilm FinePix HS10, Fujifilm FinePix HS20 EXR, Pentax E-80 P&S, Sunpak auto383 flash, Optex slave flash, Velbon VGB3 heavy-metal tripod, TechPro TP-242 tripod with B62 ballhead, assorted filters and other bits.