Cadwallader Colden was one of the early settlers in the Hudson Valley region of New York State. Immigrating from Ireland in 1727 along with his university-educated wife meant they "had to make everything they had, including their house, barns and tools". With no schools around they also had to teach their children everything including reading and writing. Their daughter, Jane Colden, helping his father document the region's flora, in time became America's First Lady Botanist. (source:
http://coldenpreservation.org/
)
Cadwallader Colden became Governor of New York and maintained a long friendship with Benjamin Franklin. Together they discussed ideas on medicine, natural sciences, and generally improving life in the colonies.
Colden wrote America's first history book, "History of the Five Indian Nations", which documented the government, wars, and negotiations of the five Indian tribes in New York State and Canada. Called collectively by the French as "Les Iroquois", the Mohawks, Oneydoes, Onnondagas, Cayugas, and Sennekas comprise the oldest known democracy on earth. For 800 years, authority in these nations rested on the governed. The chiefs or sachems never forced their will upon the people and instead committed their lives to poverty and servitude, giving away their presents and plunder. Doing otherwise would entail the loss of their authority.
For the chiefs "whose Authority and Power is gained by and consists wholly in the opinions of the rest of the Nation in their Wisdom and Integrity", Colden writes in 1727, "Honour and Esteem are their principal Rewards, as Shame and being Despised are their Punishments."
Furthermore, Colden writes, "The Five Nations have such absolute Notions of Liberty that they allow no kind of Superiority of one over another, and banish all Servitude from their Territories."
The notion that a nation's chief remained a servant of the people -- in stark contrast with the the kings, queens, and monarchs of the Old World from which Cadwallader Colden came -- and that no man is superior over another, no doubt influenced the minds of the Founding Fathers when they established America.
The structural remains of the photos found here are of the home in Montgomery built by Cadwallader Colden's son, Cadwallader Jr., in 1767. It fell into disrepair when, in 1930, the house was abandoned after a probate lawsuit. (source:
wikipedia.org
)
I had the opportunity of photographing the ruins -- normally inaccessible to the public -- when a dear friend asked me to come along and take photos for a magazine article she is writing.
On site, the town's historian who gave us an informal but very informational tour, and who I sensed was maybe holding back in her respect and admiration for Cadwallader Colden until she better felt us out, told me that since I now have signed the indemnification agreement, I may freely visit the ruins any time I wished. Pleased by the blanket authorization and the thought that connections and friendship can come into fruition through photography, a passion I harbor, I promptly revisited the site and took more photos two days later when the overcast sky loomed ominous and created a more distant look.
It is the wish of the Town of Montgomery that should grants be found the Colden Mansion Ruins be turned into a heritage park. With contributions in no small measure to America's history, it has become my wish, too, that future visitors be acquainted with Cadwallader Colden, the man from a little known village who bridged cultures and helped shape America to become what she is today.
#1)
#2)
#3)
#4)
#5)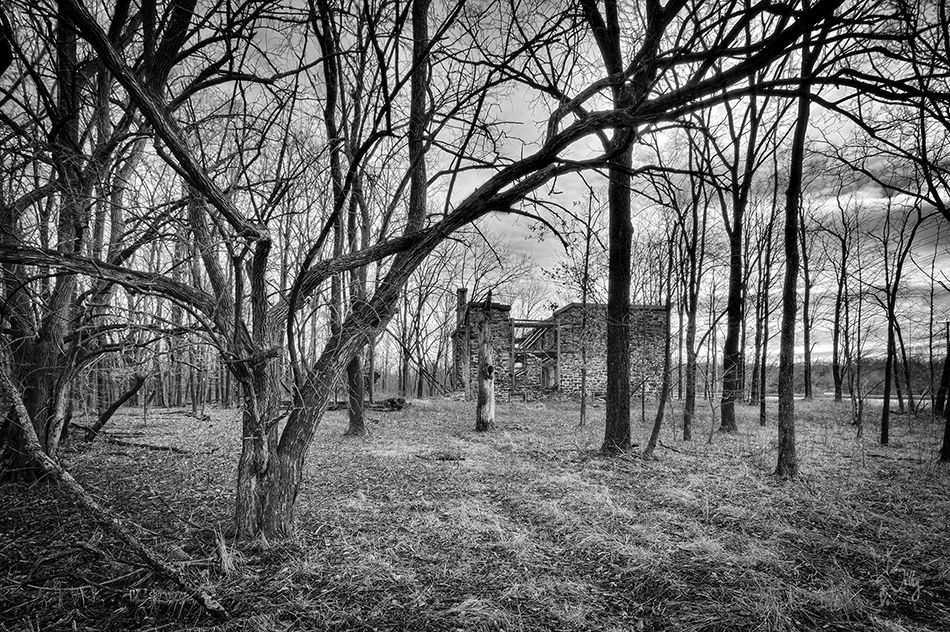 #6)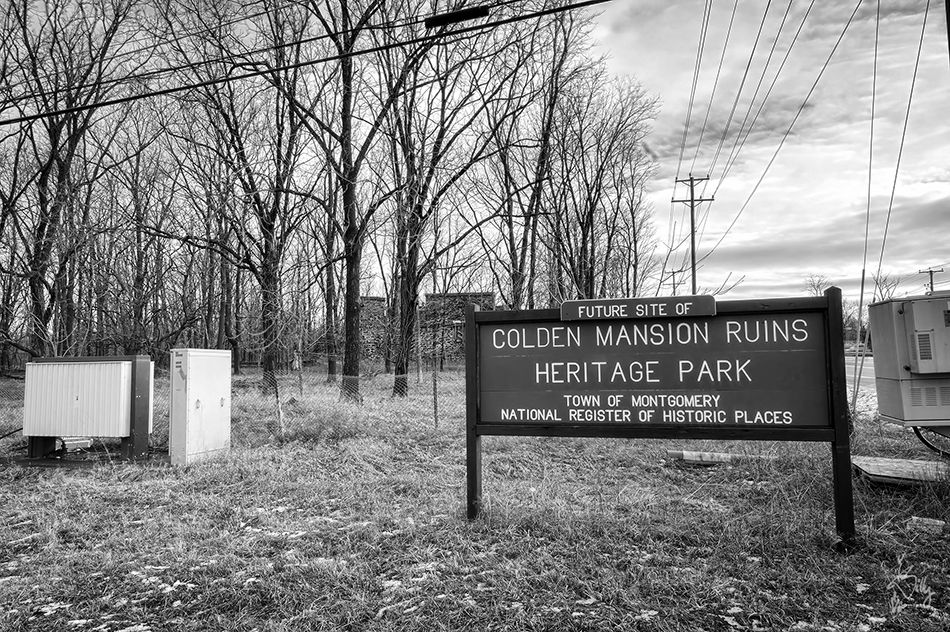 Thank you for looking. C&C welcome.