Chicago Skyline Lights up for the Chicago Bears
This evening after a very freezing & bitter cold night of guiding public astronomical viewing at the Adler Planetarium as a Telescope Operator, I took time out to capture a rare photographic event with our skyline. Chicago is going nuts over the Chicago Bears going to the Super-bowl, (Over doing it really - get a life, eh?), But I wanted to record it, and this time I took the 3 bracketed shots to create a post HDR image.
The first one is the combined three image HDR shot. The second one is the normal exposed shot from the S3. The city shore of Lake Michigan is frozen over now and makes for a nice glaze.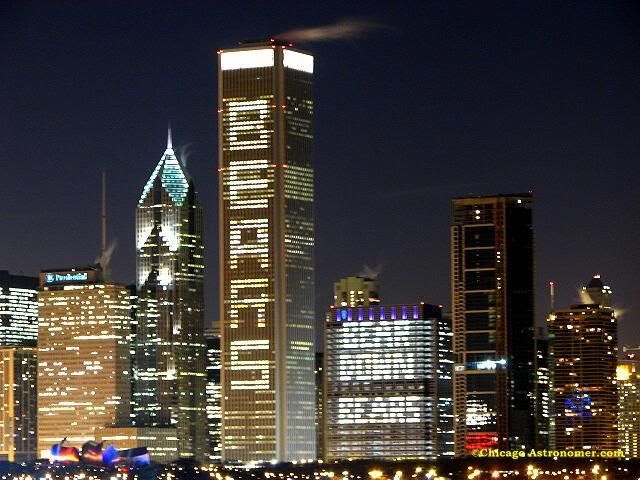 A close up of our buildings in a Non-HDR image.
The HDR process could use a bit more tweaking, but I'm satisfied with it.
It was incredibly cold and bitter standing out the howling winds to get these shots, but well worth it!...:-)
_________________
Chicago Astronomer Joe
Administrator
www.chicagoastronomer.com
Telescope/Observatory Operator
Adler Planetarium & Museum