Thank you, The Barbarian, flasha, for your comments. It helps to know which ones work (and why) so I can do more and hopefully improve.
#13) Street in back of photographer (me) past the intersection in #5. As the building states, I'll have to assume it's built in 1889. I took this photo in September last year and processed today.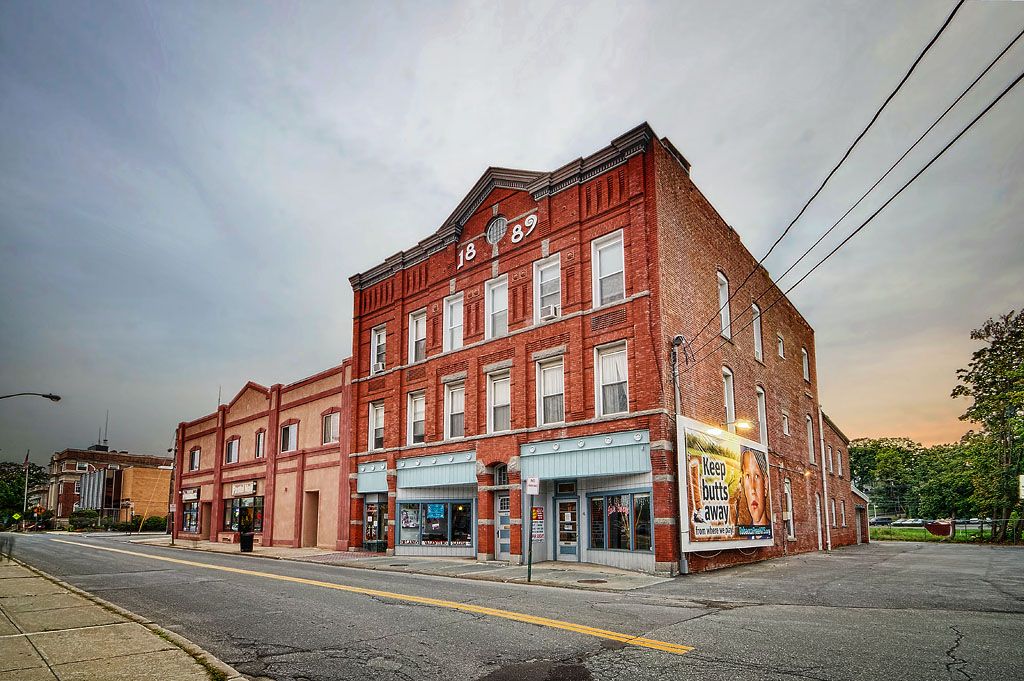 #14) This may be familiar to some old-timers in the forum -- it's the abandoned psychiatric hospital a.k.a. asylum for the insane in Middletown.
#15) I find it odd that there's a modern but also abandoned playground beside the mental asylum.
#16) Abandoned playground with asylum in the distance.
The asylum pictures were taken this past weekend.