I am trying to improve my techniques by reading peoples honest C&C on photos. I normally snap people, but felt I had to take this one.
I pass this church every night on my way home from work. It is so beautifully lit. I have tried to obey the 3rds rule. Is there anything I could have done to make this better??
All honest C&C welcome....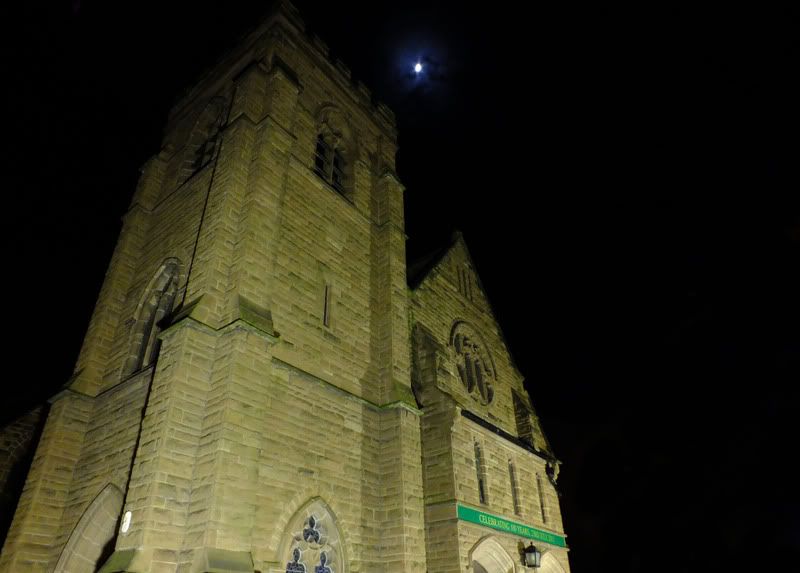 Shutter - 1/4 sec
F/stop - f/4
ISO - 400
NO FLASH