A less dramatic difference than my thread taken this evening, but interesting from a different reason. I couldn't get the angle of the sun and the moon at quite the right angle to have the most polarizing effect. The polarizer was on the lens for both pictures.
Here's the scene as taken with the polarizer rotated to have no effect: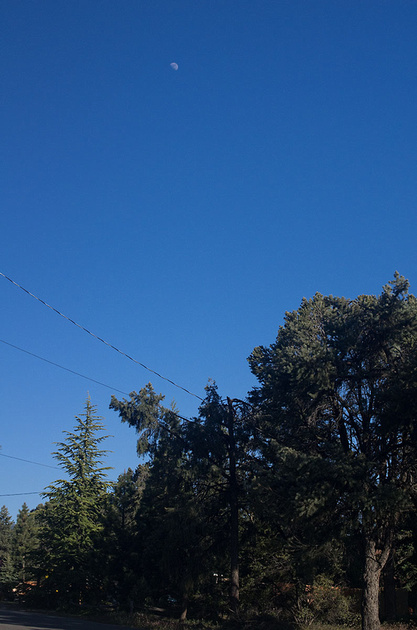 Here the polarizer is rotated to the maximum effect it was capable of.
If you compare the right and left sides of the frame you can see the fall-off of the effect as the angle changes. The right side is closer to 90 degrees from the sun, while the left side is starting to get closer to 180 degrees, you can tell by the shadows that even on the right side it's more than 90 degrees.
I've read that the polarizing effect on skies is greater at higher altitudes, and while I have no idea why that would be, its been my experience that its true. These were taken at close to 6,000 feet elevation.