For years, I have used a TAMRAC 5692 case for a Panasonic LX-3 and LX-5 camera. It was the perfect case to me, with an outside pocked for charger/batter, inside pocket for memory cards, and a belt clip you could put on without taking off your belt. The top flap was also ideal, since it could just be clipped for easy in/out access, then zipped shut when it needed to be more secure.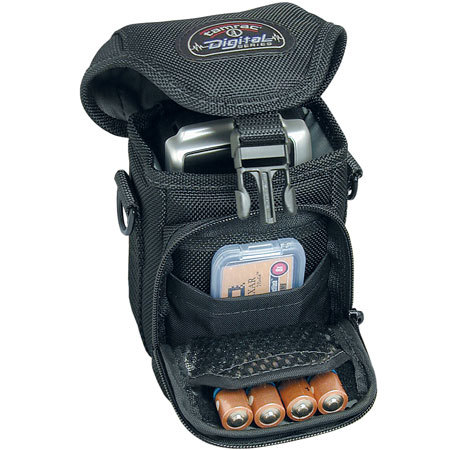 TAMRAC no longer makes this style of case, and I have had no luck finding ANY similar bags at several local camera shops or chains like Best Buy. They used to have tons of these, but I guess camera phones have killed the market.
This case fits the G5X, but it's snug. I'm looking for something like this that it just a tad larger.
Any advice?