I was just playing around trying to figure out the best way to use my Vivitar 90mm f2.8 macro lens. I always found that the onboard flash tended to be too bright for close up shots and washed out the picture. Because I haven't gotten around to buying a flash for my camera I had to come up with a way to use the onboard flash but also make it not so bright.
So I folded up piece of notepad paper and taped it in front of the flash. I have to say the technique worked well to achieve what I wanted. The light in the room just wasn't bright enough to make the shutter speed fast enough for my shots. Anyway... while experimenting I snapped this shot and was kinda surprised how it turned out and at the same time I think I like it. Tell me what you think:
This was shot at f22 1/180s ISO200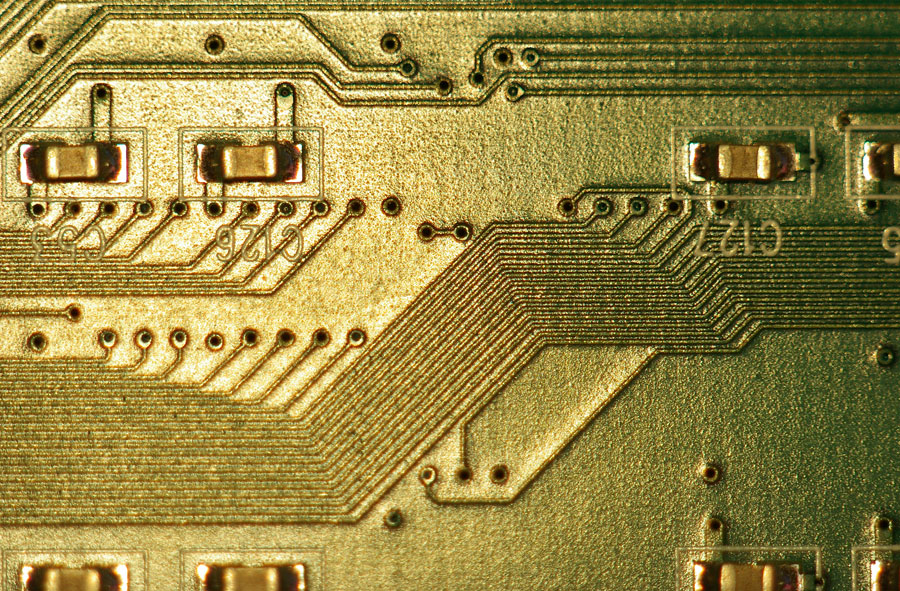 This is a green circuit board from an old video card. The way the light came off it gave it an interesting look.