I've been getting used to using a tripod (something I've always actively avoided). But I'm becoming a convert - my flower pictures are improving.
A couple from Sunday, when the wind was blowing pretty hard. If nothing else, it was nice to have the camera all ready focused and in the right spot while I waited for the wind to ease a bit before pressing the shutter:
California Poppy (I've hand-held similar shots in the past, I find it pretty easy to get a reasonable shot of these bright flowers):
Lupine and Ladybug. I probably should try cloning out the leaf that's intruding on the right. This is a case where I got so fascinated by the ladybug that I didn't notice the distracting leaf (always a problem with me). The wind was causing the stalk to swing out of frame so I didn't have much chance to line things up better than this:
From today, when the wind wasn't blowing:
Don't know what it is, but I love the crinkled petals: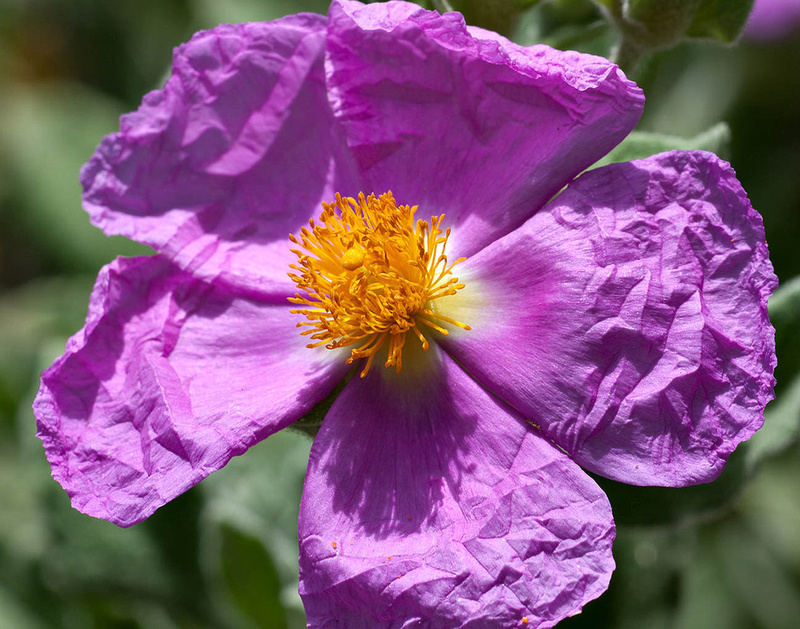 Significantly cropped:
1/13 sec., f18. I also used a reflector to add a bit more light, this one wouldn't have been possible at all without a tripod.