This Sherman tank is on static display outside the BC Dragoons Armoury in downtown Kelowna. I though I could do something with the ho-hum original, so I cropped it, cloned out some distractions and applied a 1940's-style B&W filter to it. If the chain-link fence wasn't there, it would almost look like the real thing. What do you think?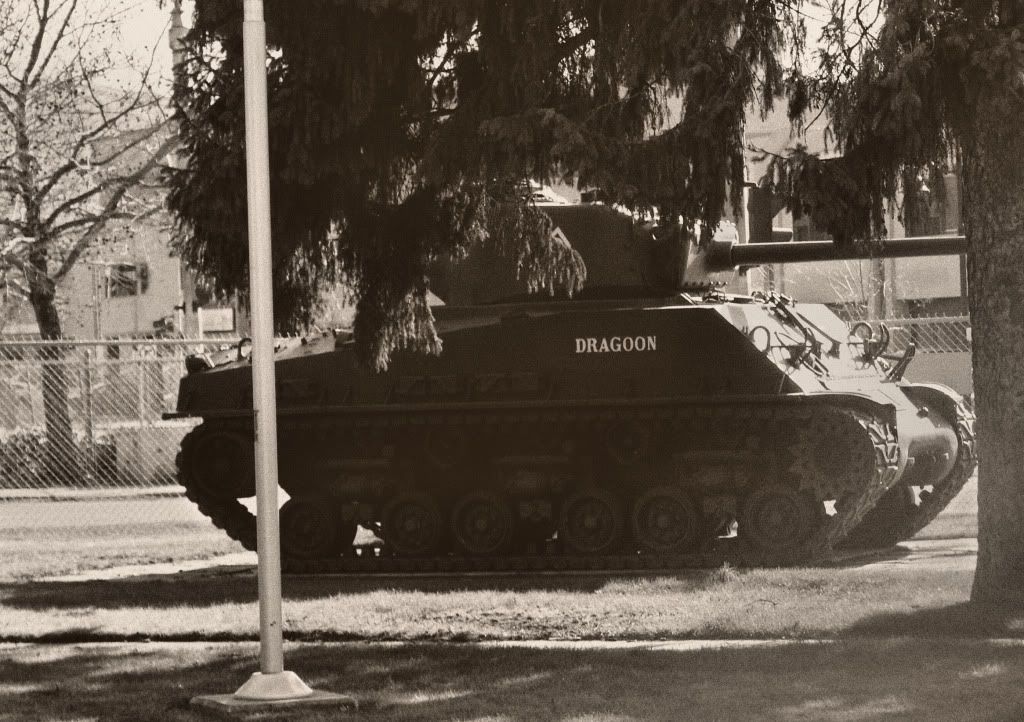 Here's the original pic. Yawn.
__________________
Fujifilm FinePix HS10, Fujifilm FinePix HS20 EXR, Pentax E-80 P&S, Sunpak auto383 flash, Optex slave flash, Velbon VGB3 heavy-metal tripod, TechPro TP-242 tripod with B62 ballhead, assorted filters and other bits.