VIDEO EDITING AND PROCESSING
For all those playing
HD (high definition videos
) you need to know that HD videos come in 2 resolutions-
1080p (1920 x 1080 pixels)
and
720p(1280 x 720 pixels
).Best example of HD videos can be seen in movies on
blu ray disc
.To play HD videos on a pc, it requires a
high processor speed
and a
recent chipset
(motherboard). In HD videos it may be noted that the width is very large compared to the height (
wide screen format
).
My
intel g41 chipset
(HD ready) with
2gb ram
and
2.4ghz intel pentium dual core processor
plays HD videos very smoothly both on vlc and quicktime media player. I can also smoothly edit these videos on my
virtualdub
(with preinstalled mp4 and mov plugins). Previously i had a
intel celeron processor
with
512mb ram
and a
intel gvsr chipset
with which i was unable to play hd videos. Any attempt to play HD videos would restart the system because
HD
videos are encoded at a very high bitrate (information processed per secand) to decode which requires a high processing power in the CPU. Old processors were designed to process dvd format videos at maximum when it comes to media playback.
Never forget to get a
full HD wide screen lcd monitor
(very inexpensive at present) to go with the above configuration to watch HD videos in full size. All HD videos are in widescreen format. I have a
19" samsung syncmaster widecreen lcd monitor
.
I believe
VIRTUALDUB
by avery lee is the best free video editing (
trimming
-removing unnecessory segments of video clip) and
video capture
program. It is very light (1 mb size).There are a lot of tuitorials and tutorial videos (youtube) out there on the net at your disposal incase u find it hard to utilise it initially. Its a powerfull program able to capture native video in full size from tv tuner cards,digital cameras etc. I have been using it for past 5 years to success.The download link to it is,
http://www.virtualdub.org/
Few links to
virtualdub tutorials
,
http://www.jimmyr.com/blog/14_Virtualdub_Tutorials_260_2007.php
http://www.shanebrinkmandavis.com/homepage/archos/Main/VirtualDubTutorial/
http://www.windowsmoviemakers.net/PapaJohn/16/VirtualDub_NanDub_Tutorial.aspx
http://www.teachers.ash.org.au/dbrown/virtualdub/capture.htm
Moreover it has a huge
library of filters
and
plugins
. Filters are be used for video processing and Plugins allows virtual dub to support different video formats. U can compress large uncompressed videos without much loss in video quality into a very small sized file and save some disk space.
I use a
mercury ezview tv tuner card
($40=inr 1,200) with a
Conexant CX 23881 chipset
to capture videos from my dth set top box(tata sky-dvd quality video + cd quality sound). The link to it is,
http://www.mercury-pc.com/product-de...&productid=653
Another great thing about this software is the
deshaker filter
that stabilises the blurred video due to handshakes while shooting from camcoders which don't have an inbuilt
video stabilization
.
There is a
super resolution software
(and filter) to increase image resolution(
upscaling
).The software to increase video resolution is called called
video enhancer
.
The link to it is
http://www.thedeemon.com/VideoEnhancer/
There is another application to increase video resolution called
yuv super resolution
. The download link is,
http://www.yuvsoft.com/technologies/super_resolution/index.html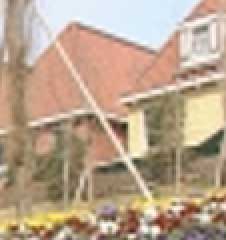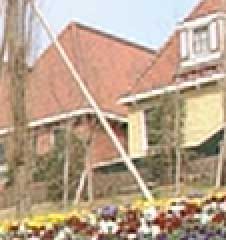 Best video compression codecs
are -Divx and Xvid (best compression at slight loss of video quality).
Best audio compression codec-mpeg layer-3 and lame mp3.
Using these you get maximum compression (decreased file size) at slight loss of media quality.
To get these codecs just download the
KLITE CODEC PACK (full version)
to your pc from the following link.
http://www.free-codecs.com/k_lite_codec_pack_download.htm
Now
install
it to your pc. Now you can play any video or audio in your media player. Also using these codecs with softwares like virtual dub you can compress them to save some disk space. Because raw uncompressed videos (.avi format) eat up lot of disk space.
Best video capture codec
-
uncompressed (lossless) or huffyuv (lossless with half file size of uncompressed video).
Best audio capture codec
-
no compression pcm, raw capture format pcm:44100 Hz, sterio 16bit
Some very important video filters
-
1) Deinterlace-blend fields will remove interlacing from videos.
2) Resize.
3) Rotate.
4) Brightness-Contrast-Hue-Saturation adjustment.
5) Smoother.
6) Sharpen.
7) Deshaker.
There are numerous
Virtualdub mods
available that helps to open mpeg-2(dvd format) video in virtualdub because virtualdub can open only .avi format videos. Virtualdub vcr helps in timed video capture from tv tuner cards.
The link to download all virtualdub mods is,
http://sourceforge.net/projects/virtualdubmod/files/
The link to download
20 best virtualdub filters
,
http://www.thedeemon.com/VDFilterPack/
Links to download other virtualdub filters are,
http://www.virtualdub.org/virtualdub_filters.html
http://neuron2.net/
Virtualdub is an
open source project
and u can download the
source code
from the download site.
Among
tv tuner cards
the
internal
ones(expensive, inserted into
pci slots
on the motherboard) are the better than the
external
cards (also called
tv tuner box
,has poor video quality is cheap and usually connected into usb port of pc).Internal tv tuner cards support video capture where as the external ones can be directly connected to monitor bypassing the cpu.
To
hide your confidential videos
from others use the following software
1)
Folder lock
- safely put ur files into a password protected locker (i.e encryption).
http://www.newsoftwares.net/folderlock/
2)
Hide my drives
- to hide the complete drive.
http://download.cnet.com/Hide-My-Drives/3000-2094_4-10767441.html
.