Hi all,
I have an old Hanimex flash that I would like some help identifying please. I can't find any model number on it and it just says "Hanimex Professional" on the front. Having done a bit of googling, it appears that it may be a Pro 550 model but mine has a measured trigger voltage of 45v whereas the Pro 550 is reported to have a trigger voltage of 234v (as reported here
http://www.botzilla.com/photo/strobeVolts.html).
Anyway, here are some pictures of the flash.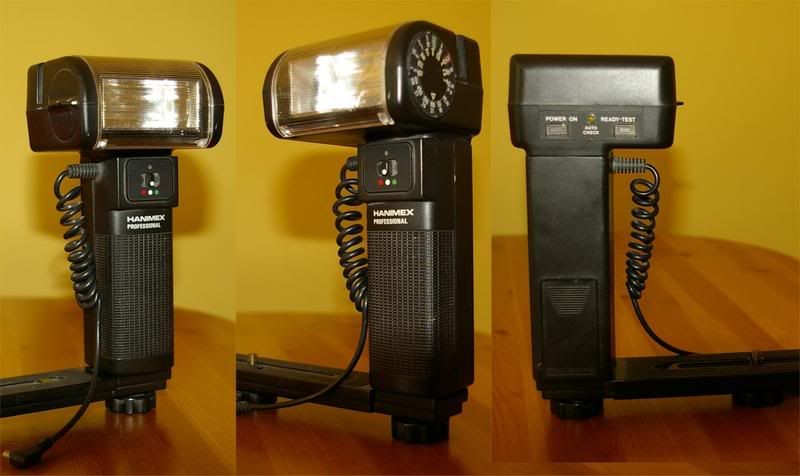 Thanks for any help offered.
Regards
Russell