I received my Nissin Di622 flash unit today for my Canon Rebel EOS XS. Here is a short non-professional review for you guys who might be interested in knowing more about this flash unit.
I had been thinking of buying an external flash unit for a while because night-time pictures with the built-in flash just never did any justice. I wanted to buy a flash unit that offered bounce mechanism. Due to budget issue, I was leaning towards Canon 270EX because it offers both a bounce mechanism and also more powerful flash than the built-in unit; however, the 270EX does not offer swiveling head and it does not have any AF-assist light. So, during my research, I ran into Di622 manufactured by Nissin.
Nissin is one of Japan's leading manufacturers of electronic flash units and they have been in this business for a while. They currently have, I think, three units, and, Di622 fit my budget and features.
After reading many positive reviews of this unit, I decided to take my chance and ordered Di622 from Adorama on Tuesday and received the unit today (Saturday). The total price including shipping was only $139. So, here is a short review of it. I do not have any pictures taken with the flash unit because it is daytime and pretty bright here but I will take some pictures tonight and post them here.
The unit comes in a small package slightly bigger than the unit itself. Here is what the package looks like:
Here is how it's packaged inside:
The following is the content of the box. Items included are the flash unit, soft case, user manual, warranty card, and a flash stand.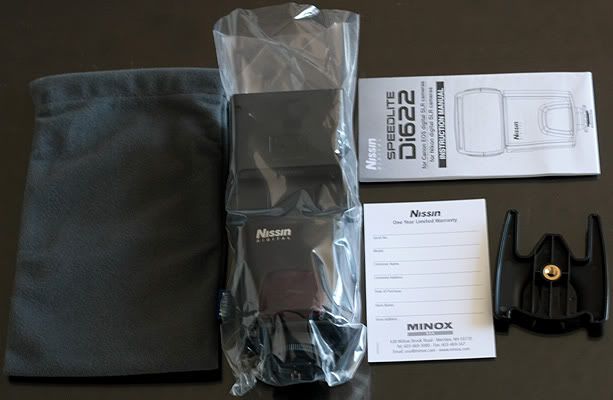 And the flash unit by itself: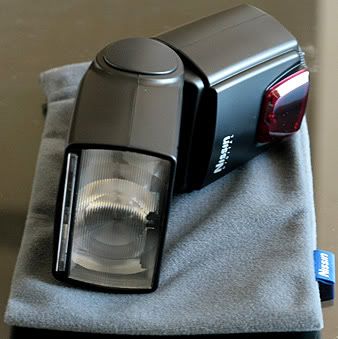 Close-up of the AF-assist light: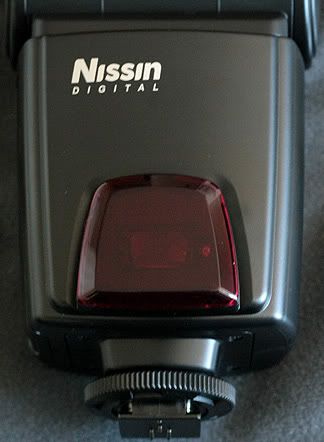 Following is the close-up of the back of the unit. Details include the power-level (to manually override the camera settings), mode select button (TTL-manual-Slave), pilot lamp, and power switch.
The flash unit offers built-in fill-in reflector and light diffuser as shown below.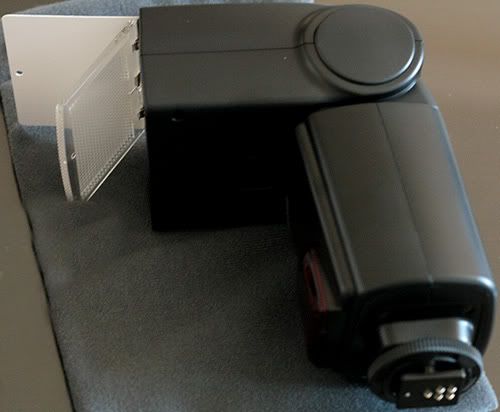 And here is the unit on the flash-stand for slave-mode purposes.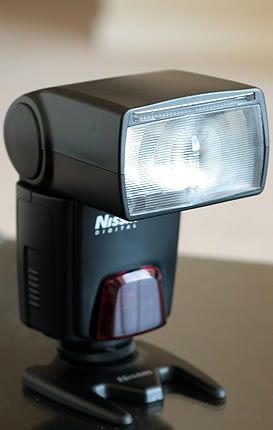 The flash unit is very well-built. It does have the plastic feel to it but, hey, it's only $139. I have never owned any external flash unit before so I really cannot compare this with any other units, but, from the reviews I have read so far, people have compared it with the Canon 430EX and they have rated it on par with the 430EX performance-wise. I am pretty sure that 430EX is way better than Di622, but, for people like me who are on budget, the Di622 seems to serve well. The unit offers very basic features but this is a positive thing for amateurs like me because it makes using the unit an easy thing. It only offers mode selection (i.e TTL/ETTL-II, manual, and slave mode), and manual override. When the unit is turned on, it automatically sets to TTL mode. You can press and hold the mode button to select different modes or press the mode button to manually set the power level. It's that simple. The unit uses 4 AA batteries.
You can read more about this unit at:
http://www.nissindigital.com/en/Di622.html
I will post some night-time pictures soon!