Here are two bike keys.
I don't lock my bike much, so they don't get much use.
I attatched them to those little characters to make them easier to find.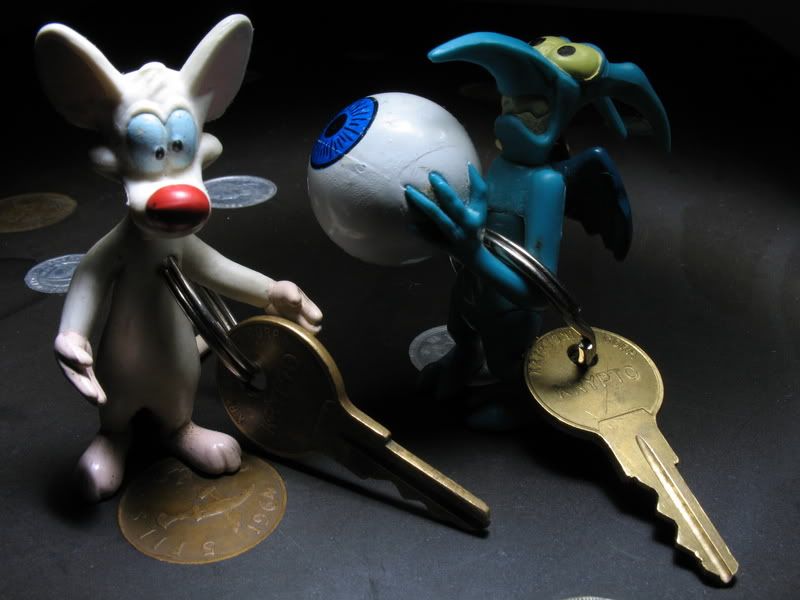 Here's my car key.
The orange thing is the tail from a transforming dragon-robot.
When I can't find it I use a blue light to find it; the orange tail really glows bright.