Steve's two points (fixed exposure and white balance) are the basic rules. Though it is getting seriously out of
date (don't pay much attention to the reviews),
http://www.panoguide.com/
is still a good place
to look at some other issues.
There are three things to keep in mind about shooting panoramas:
** There are all kinds of rules, e.g., fixed white balance, fixed exposure, nodal point rotation, ...
** Every one of those rules can be broken
** Your panoramas will be easier to stitch, there will be fewer failures, and you can use simpler software if you
follow the rules.
Panoramas are fun, and thinking about them leads to thinking about issues that apply to other photos, in particular figuring out where to stand when you shoot. lso projections, normally rectilinear or cylindrical, but other strange things can be done: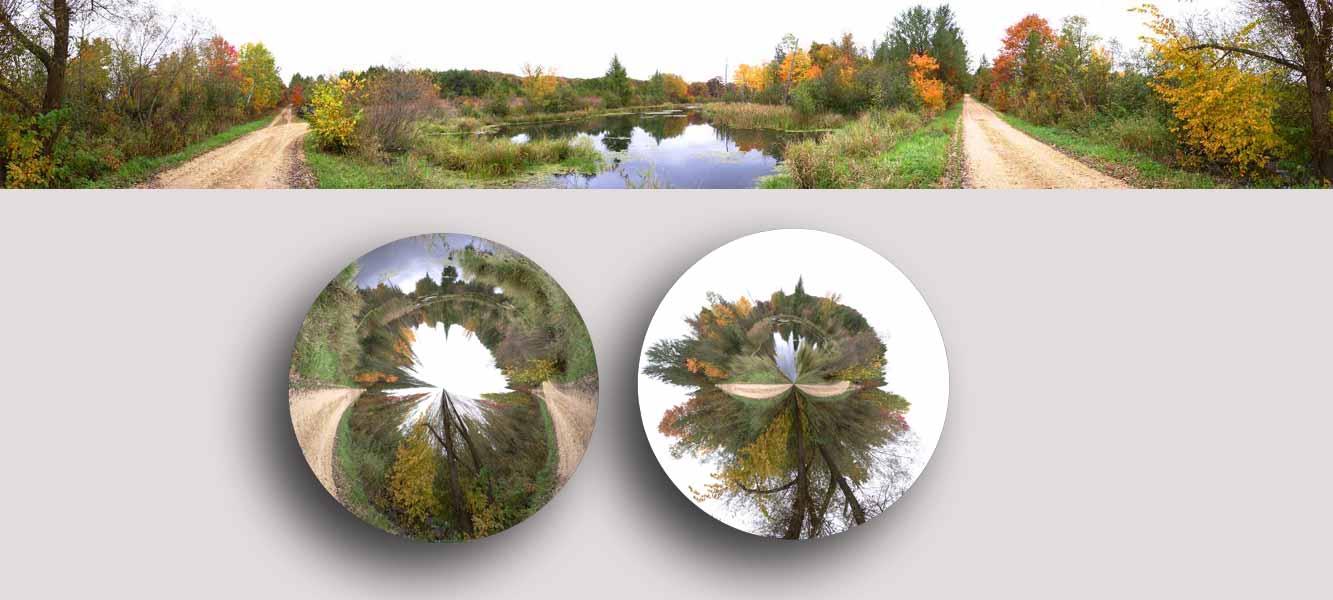 (The same 360 pano in three projections)