Gentlemen, I had the lens assembly properly assembled. There was a rotary optical pulse generator inside the transmission that I had missed. Once I put it on the shaft it worked fine. It seemed as if it were a sensor issue. Now I have another problem.
There is a voice coil motor that operates a focusing lens similar to that of a CDrom.
I took it apart for cleaning and did not observe the polarity of the magnets in it.
The magnets each have a red stripe on one corner.
Can anyone help me with this??
Please see the pictures below:
The focusing assembly with magnet cover on: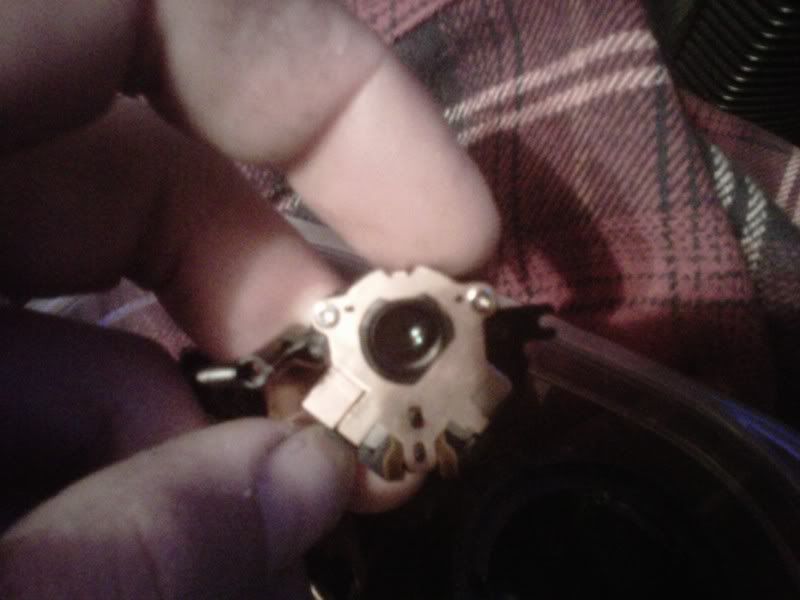 The back of the assembly with two sensors of some kind: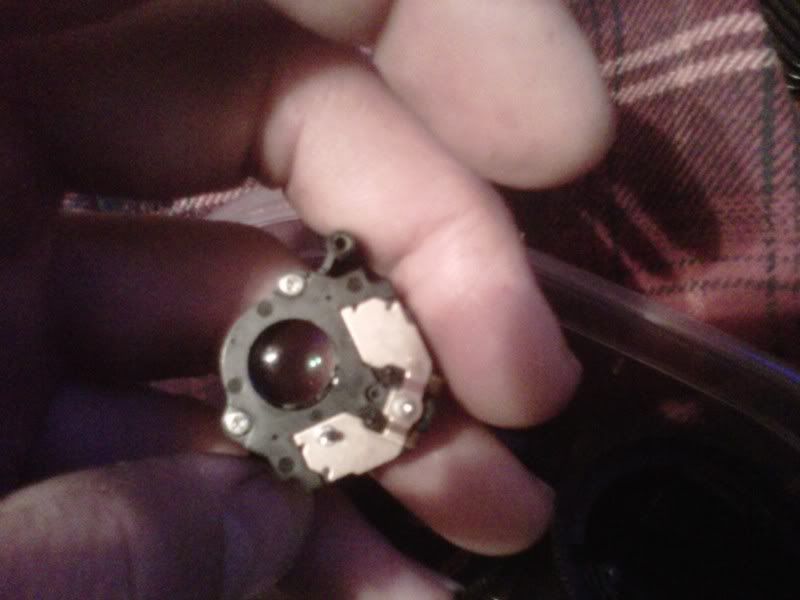 Here is the assembly without the copper cover, showing the metal backing plates for the magnets: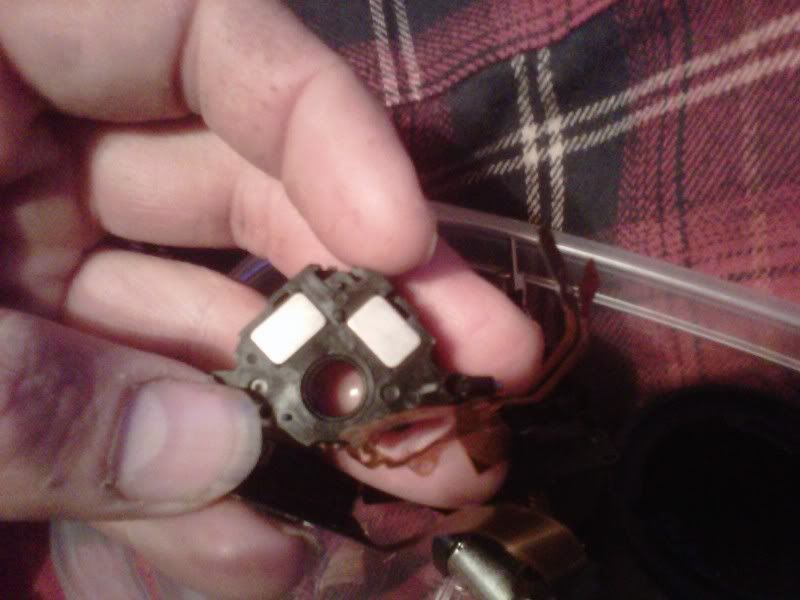 Here is a picture of the red stripe. I apologize for the quality, this is the reason I need the DSC-H1!