The Church Park in Goshen, New York, which is the town's principal square and where the First Presbyterian Church stands today, was the site of the hanging of Claudius Smith. He was a Loyalist during the American Revolutionary War.
Not all settlers in the new colonies wanted independence. Around 20% of the population remained loyal to the British crown. The Loyalists, as they were called, felt it wrong to resist, had relatives or business partners in Britain, recent arrivals filled with hope, or were simply resistant to change. In short, they were happy the way things were.
And for that they paid dearly. While revolution brewed in the minds of many, the Loyalists experienced their darkest days and so mostly kept to themselves. Those that did not (or could not -- the tax collectors for example) lost property, were humiliated publicly by being tarred and feathered, and sometimes even murdered.
A few Loyalists, however, would not give in. They fought back. Claudius Smith was once such Loyalist. He matched the Patriots' compulsion for revolution with violence. He, along with a Mohawk chief, terrorized the New York countryside. Although some believed Smith was simply acting in defense of the persecuted Loyalists -- a Robin Hood -- he was nonetheless hanged in 1779 in the village of Goshen when one of his men robbed and murdered a Patriot. His remains were buried in the old Presbyterian Church and his skull entombed in the mortar of the then newly erected Goshen Court House as a sort of trophy.
#1) View northwest from Church Park.
#2) First Presbyterian Church in Goshen, NY.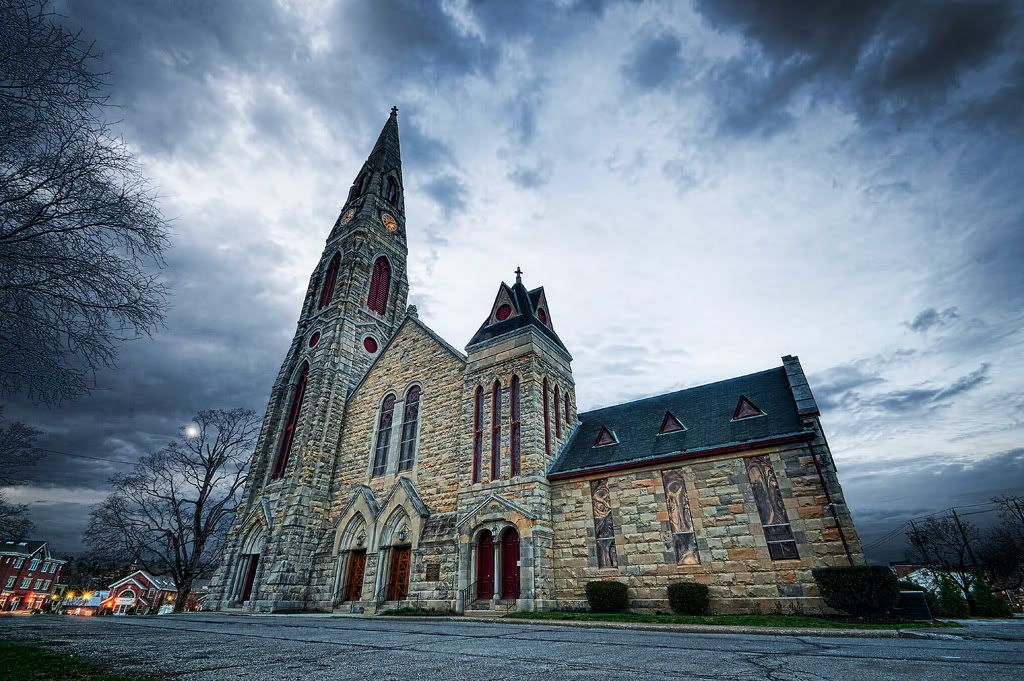 #3) View north from Church Park. The old Court House where Claudius Smith's skull is embedded is the white building with pediment and columns in front behind the tree at center-left.
#4) Church Park is triangular in shape so there are only three corners. This is the view looking south. The obelisk is a memorial for Henry Wisner who represented "this region of New York in the Continental Congress and later as a delegate to the Constitutional Convention". (source:
http://fpgoshen.org/aboutfpg/
)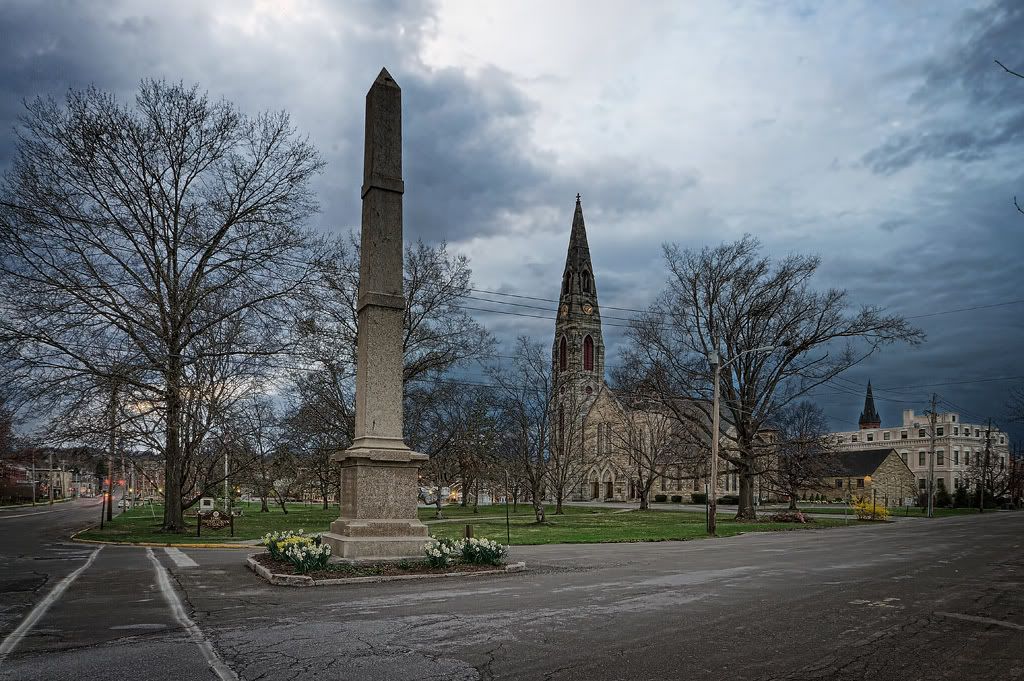 #5) Saint James Episcopal Church at the south corner of Church Park.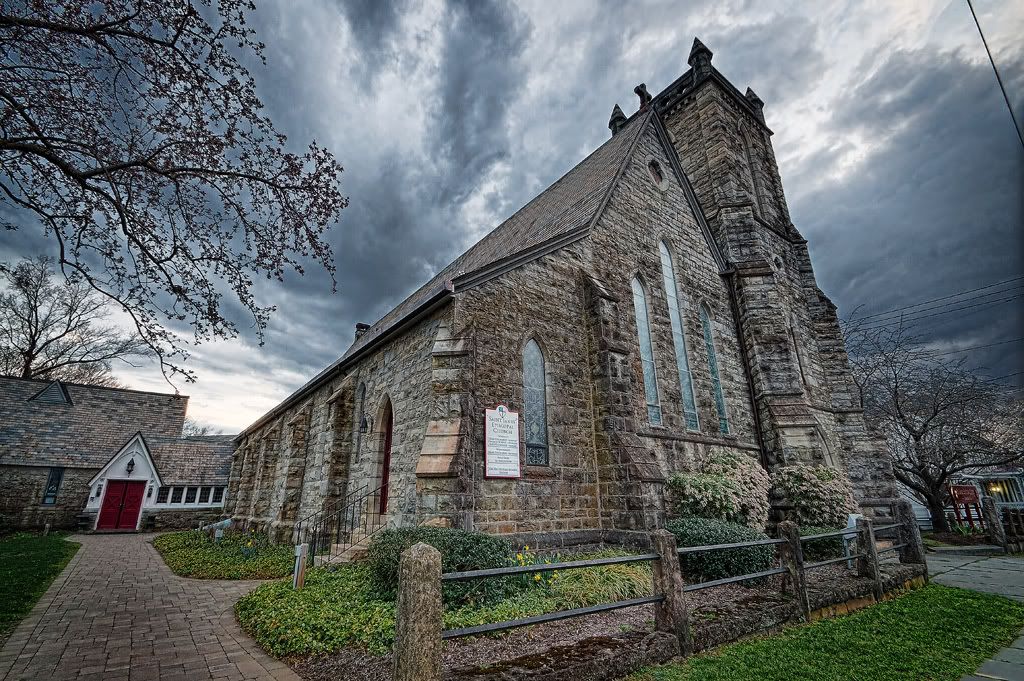 Thank you for looking. C&C welcome.