I forgot I took these a few months back. I never tried B&W before (setting on my camera).
It was a foggy day, but occasionally the sun could almost burn through. I had no idea how to control it.
I'd really like some tips and feedback if you please :-D
Most of the tree in frame w/ small island in background: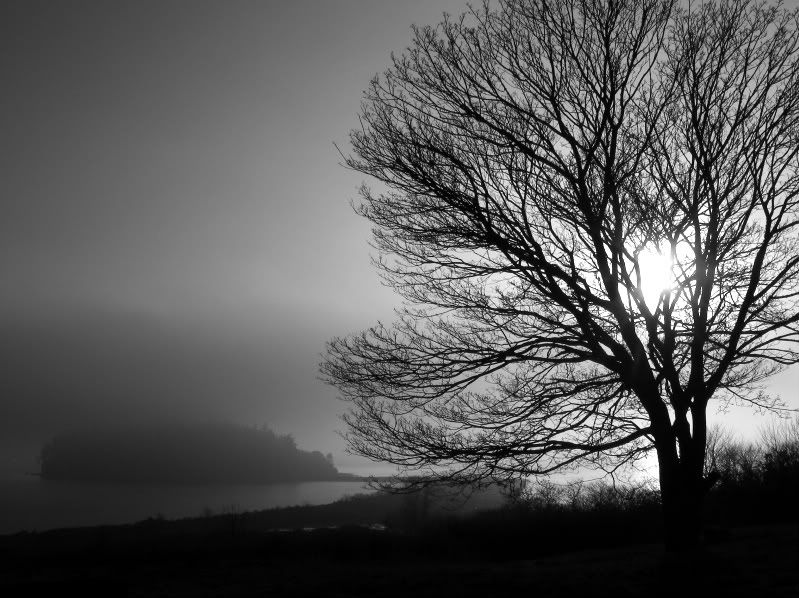 Less tree, closer in: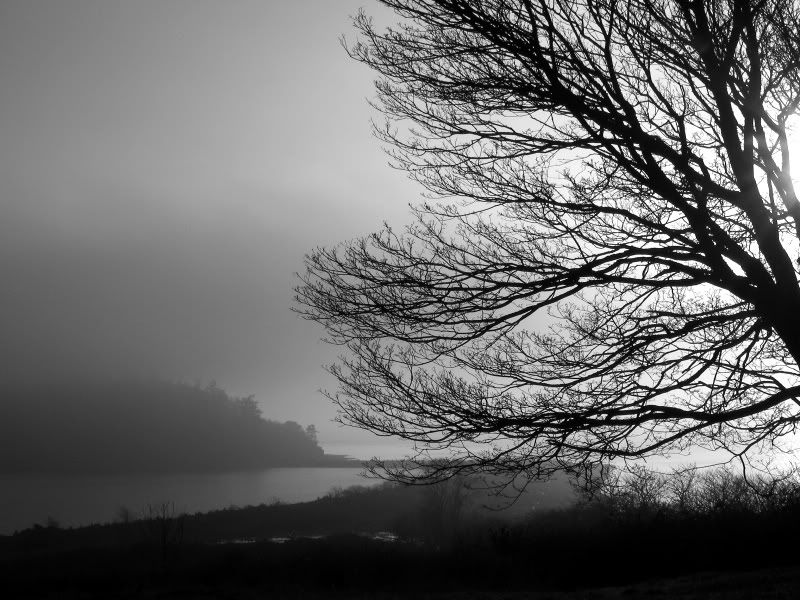 I'm fond of this one....even tho much of the frame has nothing discernible in it, but I feel it captures the very essences of the fog that day, as it lifted, then masked the island with its shroud.