I went for hike in the just-opened Middleton Mountain Park the other day and took a few pics.
I took this shot from the trail up to the top of the 'mountain', just a big hill really. At the top it's only about 4-500 m down to the valley floor, but the views are spectacular.
Mud Lake. Yep, that's what it's called. It's a tiny duck pond in a small nature preserve on Middleton Mountain known as McKergow Meadows. You can't tell by this pic, but there's a huge housing development all around it.
View from the top of Middleton Mountain, looking east across the Coldstream Valley.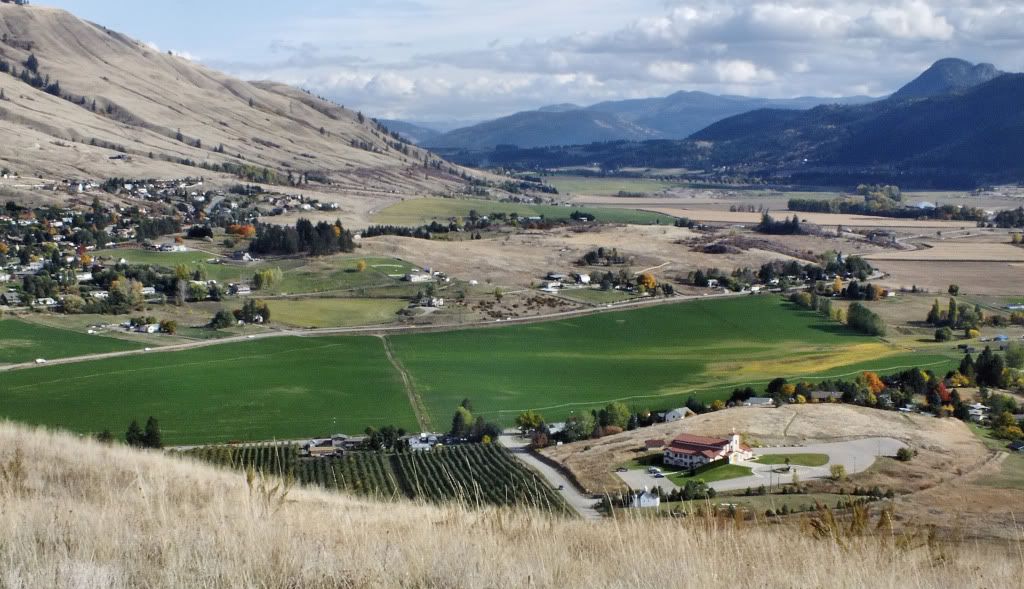 __________________
Fujifilm FinePix HS10, Fujifilm FinePix HS20 EXR, Pentax E-80 P&S, Sunpak auto383 flash, Optex slave flash, Velbon VGB3 heavy-metal tripod, TechPro TP-242 tripod with B62 ballhead, assorted filters and other bits.