the sun actually came out today, first time in quite a while, so i figured i'd try to get out and enjoy it. here's a shot of some folks enjoying it in a different way! the boat was well over a mile away, so the shot's not as clear as i'd like, but i love the way it seems to be drifting through a golden fog...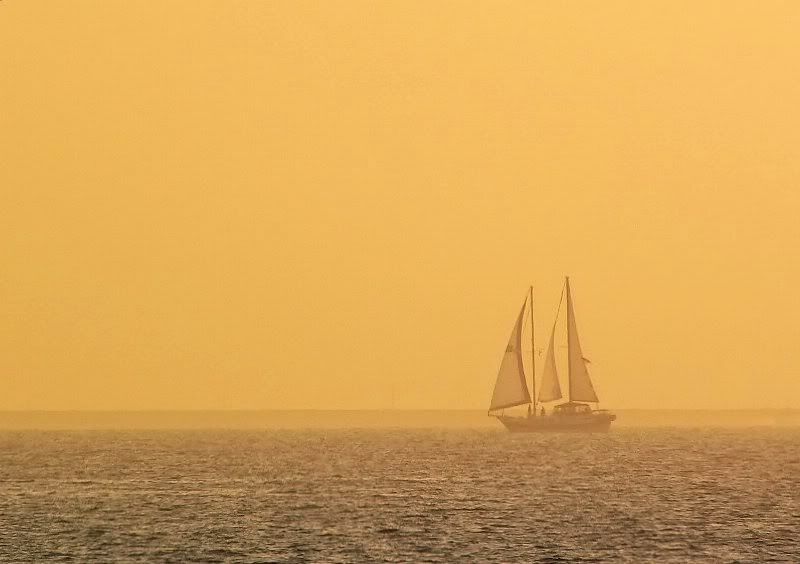 this one is justthe sunset, but i like the brilliant path of light across the water...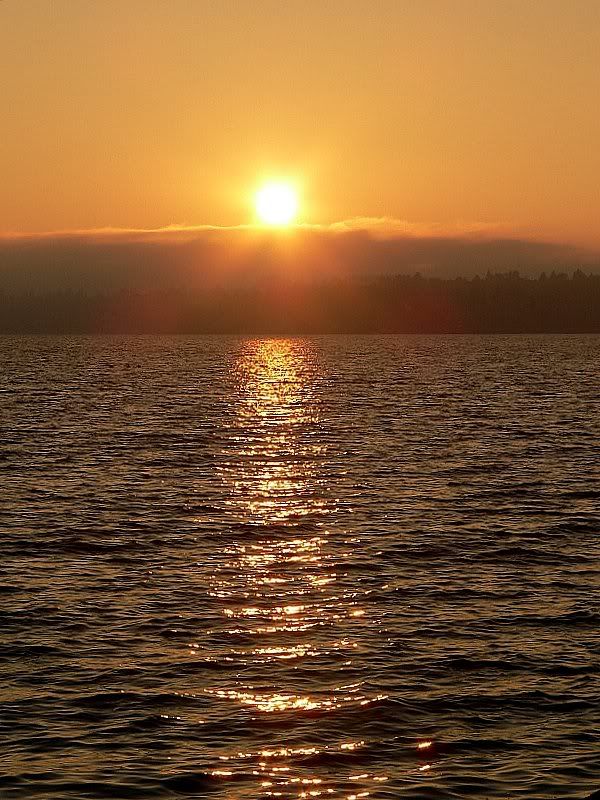 this last one is just a small waterfall in a local botanical garden...