The Salesian Park in Goshen was first owned by a couple in 1791 and was then passed on to descendants. One descendant, Mary Ellen Haight, and her husband are laid to rest in a mausoleum on the property.
The property was sold and re-sold numerous times mostly out of financial difficulties. In 1925, when the Haight mansion had fallen into disrepair, the Salesian Fathers bought the estate and turned it into a resident school for boys. For decades the school operated but enrollment eventually declined and in 1985 the school closed for good. In 1998, the Village of Goshen bought the property. Nearly ten years later, in 2007, it was opened to the public as the Salesian Park.
The Salesian Park has had a varied history. But what stands out in its history is the story of 9-year old boy who in 1964 fell to his death from the school's roof. It was deemed an accident at the time, but the case was re-opened in 2003 because the distance from the ground on which the boy fell to the wall of the school building suggested that the boy was pushed from the roof. The case remains unsolved today.
Since then, it is said that the boy haunts the school grounds and numerous trespassers, mostly teens in search of an otherworldly encounter, have been caught by police.
#1) Salesian Park grounds, back.
#2) Water tower with viewing station built by one previous owner.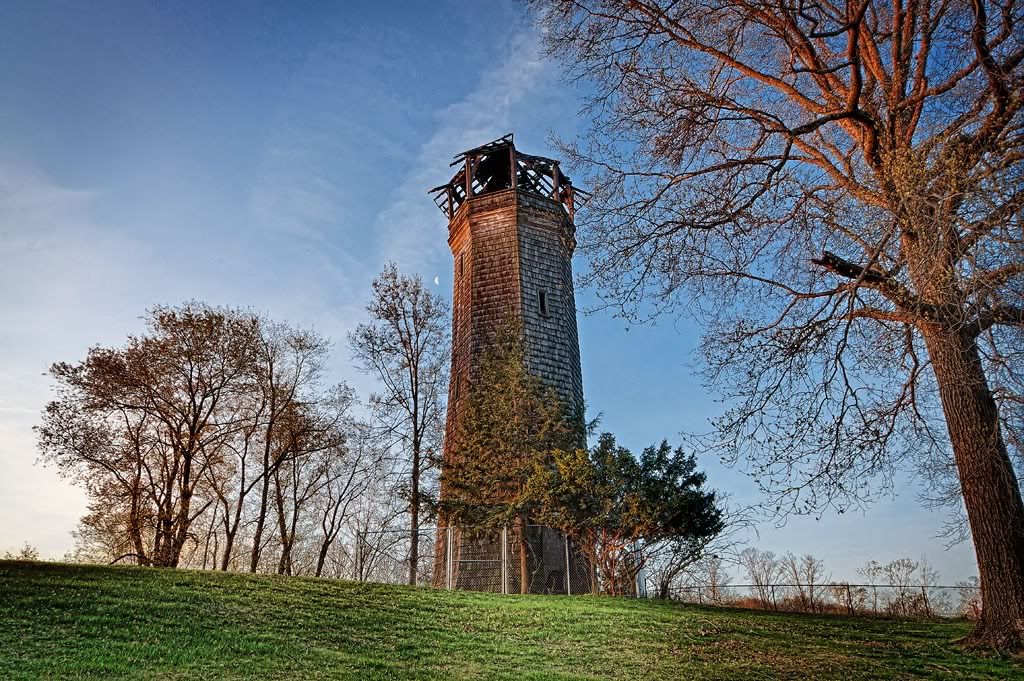 #3) I'm not sure what the significance of this building is, I'll have to go back to find out, but the Haight Mausoleum is visible in the distance to the left.
#4) Haight Mausoleum.
#5) Salesian School grounds.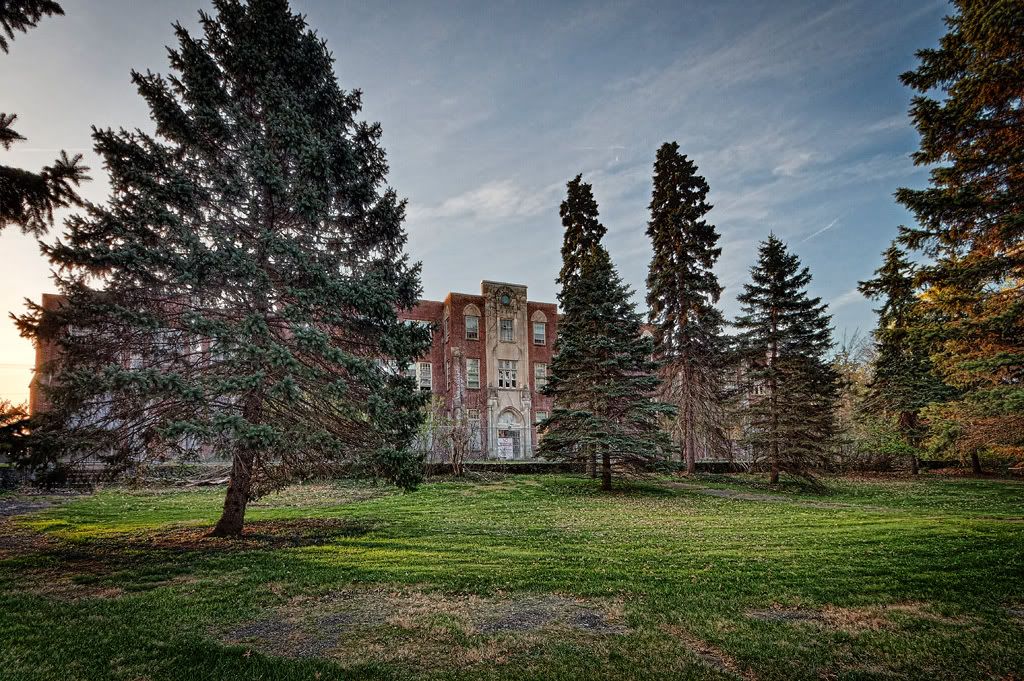 #6) Man-made pond created to teach Salesian students to swim. It was around 8am Sunday morning when I started taking pictures, initially from the water tower. After shooting the exterior of the school I went to this lake and while setting up my tripod to take this shot I felt someone approach me on my left. I looked but there was no one there.
The feeling I had was similar to when a stranger like a security or cop would approach me while shooting in the streets of New York City. That is, I am cool on the outside but inside my guard is instantly up. That was all. I've taken numerous pictures of supposedly haunted places in the area in the past but I have never experienced anything like this.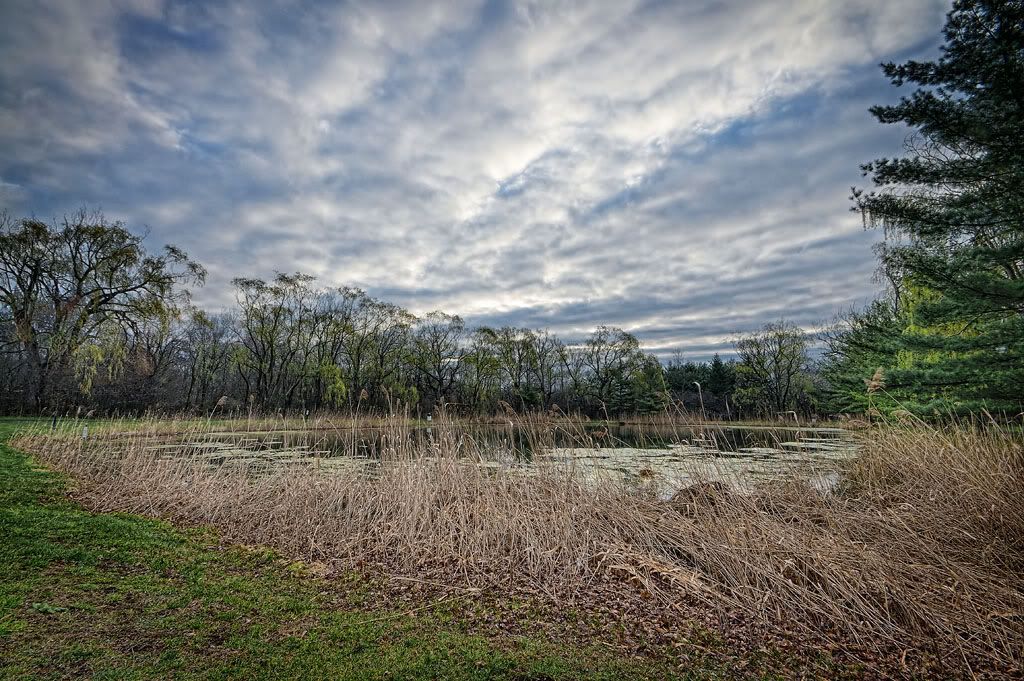 Thank you for looking. C&C welcome.