These images were taken last month when I drove up along the SF Bay Area coast. All were taken with D50; the first was taken with Tokina 12-24mm, the rest with 18-200VR.
Moss Beach. 'Had lunch by the beach. Taken with my camera just inches from the ground/water as the wave rush in.
Next stop was
Cliff House on Ocean Beach in San Francisco
. I really like the circular wave on the bottom right hand corner. It's created when the wave hits the island rock and bounces back to the ocean.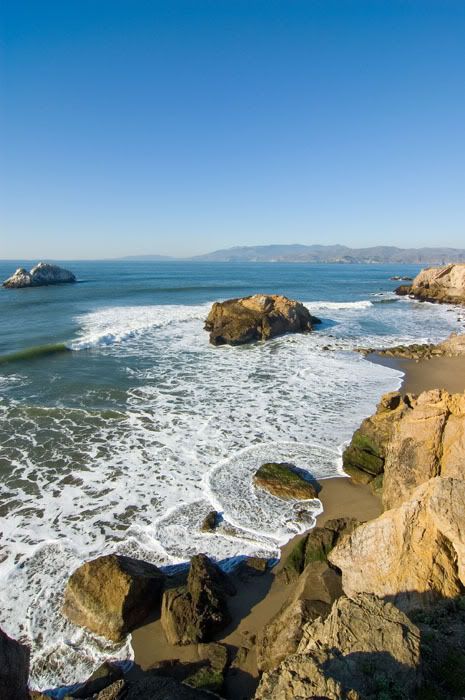 Next stop was a nap on
Baker Beach
while waiting for Sunset.
Golden Gate Bridge from Baker Beach. Same exact spot as the last image, except facing north-east towards the GGB.
GGB from behind the rocks I was standing at when I took the previous two shots.
Finally, I crossed to the north end of the bridge and took these: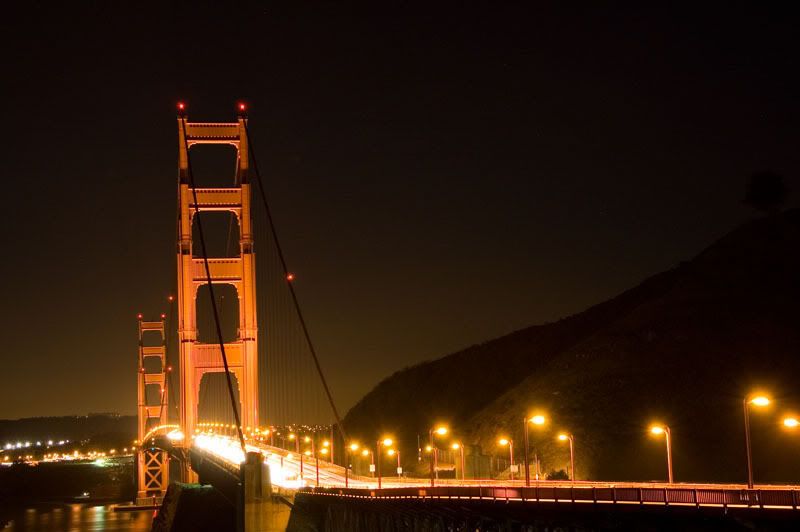 Thanks for viewing.