A rare November day up here in the PacNorwest, I even worked in a short sleeve tee while the sun laid its rays on me.....course it didn't start out that way at sunrise, no, had freezing tule fog with a heavy frost on the ground that took the sun to dissipate. But oh boy, once the sun got above the trees and the rays made it through, it was WONDERFUL :love:
I took these of the sunset, through the tress, looking out over Cultus Bay, the Sound, and the Olympic Mountains.
Still in full view above the mountain peaks....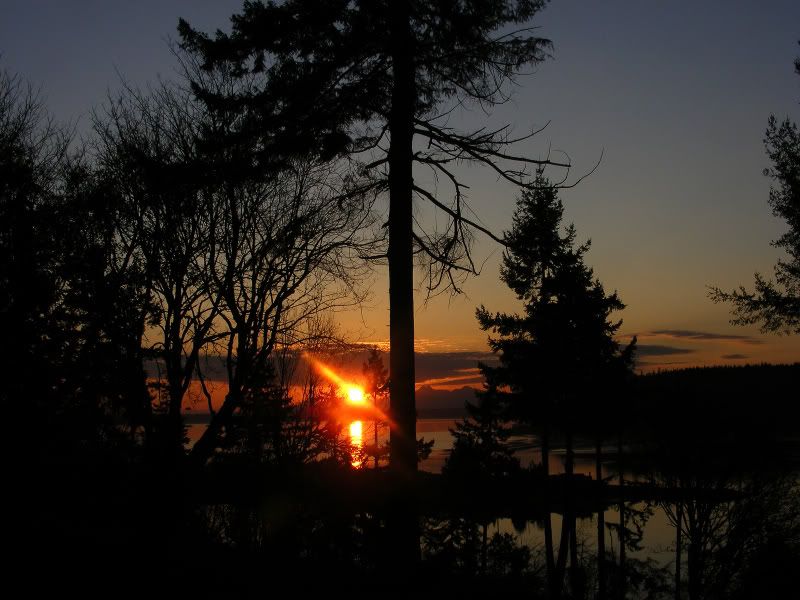 Just sunk out as the tug is pulling its barges up the Sound.....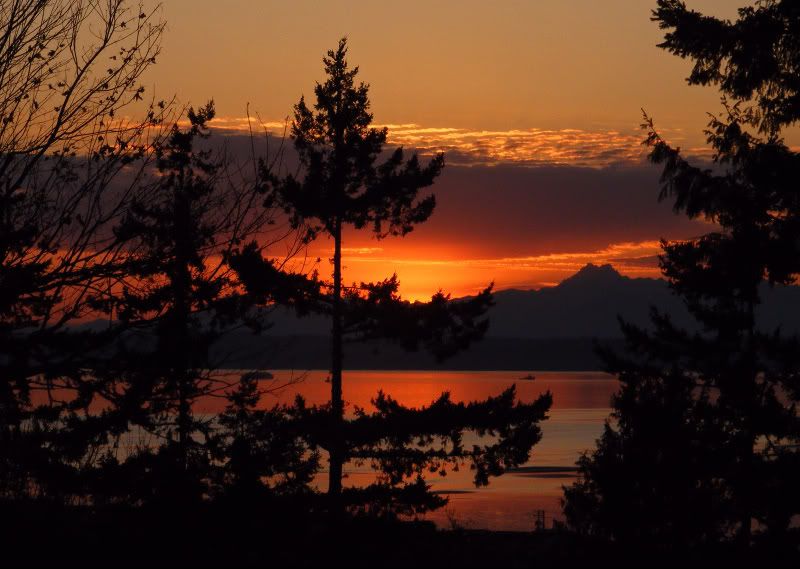 One last wink before it goes.....and that crystal clear sky says COLD tonight with a billion stars visible...