went up to a creek in the foothills yesterday... the water was quite high, and the creek was flowing pretty heavy. the brown color is due to high levels of tannic acid in the water...
just above the bridge...
disappearing into a hole just downstream from the bridge...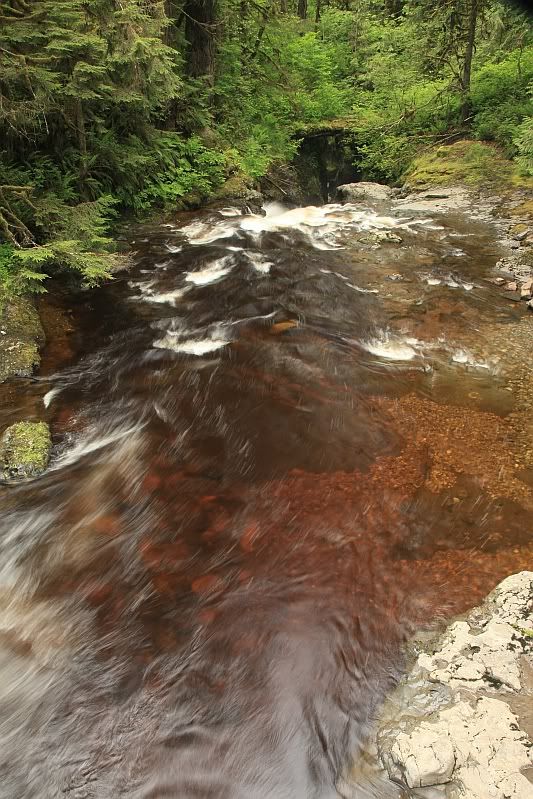 what the "hole" really looks like... taken from a log across the gorge just downstream (as in, 20 feet) from the falls (you can just make out the log at the top of the "hole" in the shot above...). the water was flowing so hard, even at a relatively fast 1/3 sec shutter speed, it came out with almost no texture! i'll have to go back again when the creek's a bit lower and shoot this at a faster shutter speed...