450 miles round trip is long drive for an evening, but Cannon Beach has never disappointed me yet... well, not completely, anyway!
i actually was hoping it'd be clear so i could get some milky way shots over Haystack, and had planned to stay over and come home Wednesdaybut the clouds had other ideas. anyway, i did get several "keepers". really odd... Seaside, just a few miles north, was completely socked in with fog, but Cannon Beach had sun, even though there was a big ol' cloud bank just offshore. but the clouds did make for a dramatic sunset. here are just a couple....
there were still a bunch of people wandering around Haystack, and the Needles were offering better compositions. i did get a few of Haystack, but this is more dramatic... 5D2m 24-105 @ 27mm, 1/80 @ f/11 w/grad ND...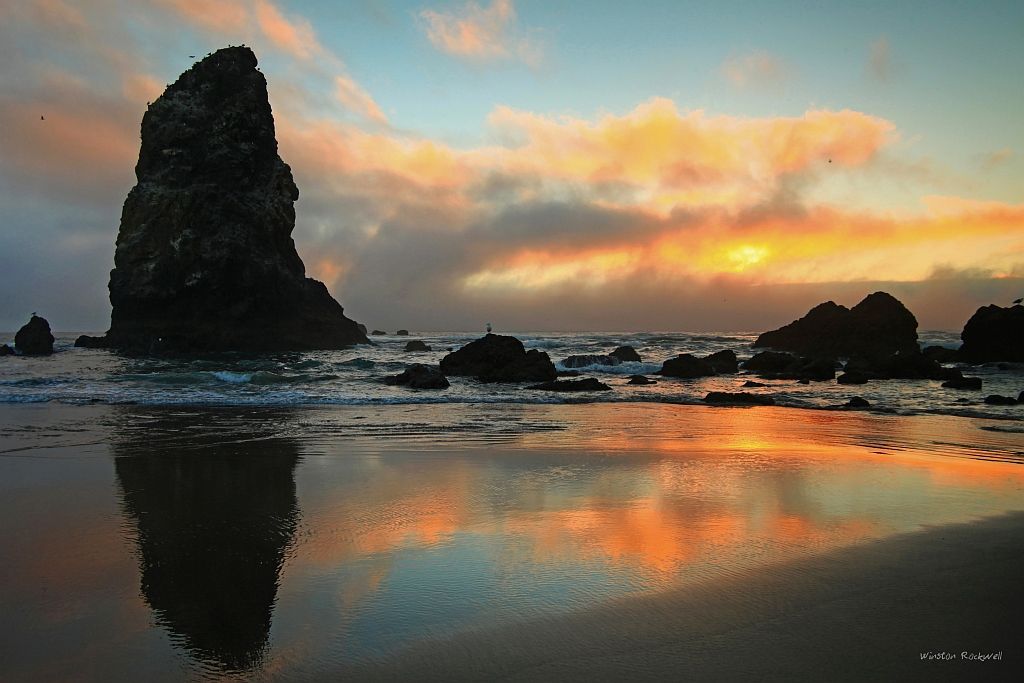 34mm, 1/200, f/11...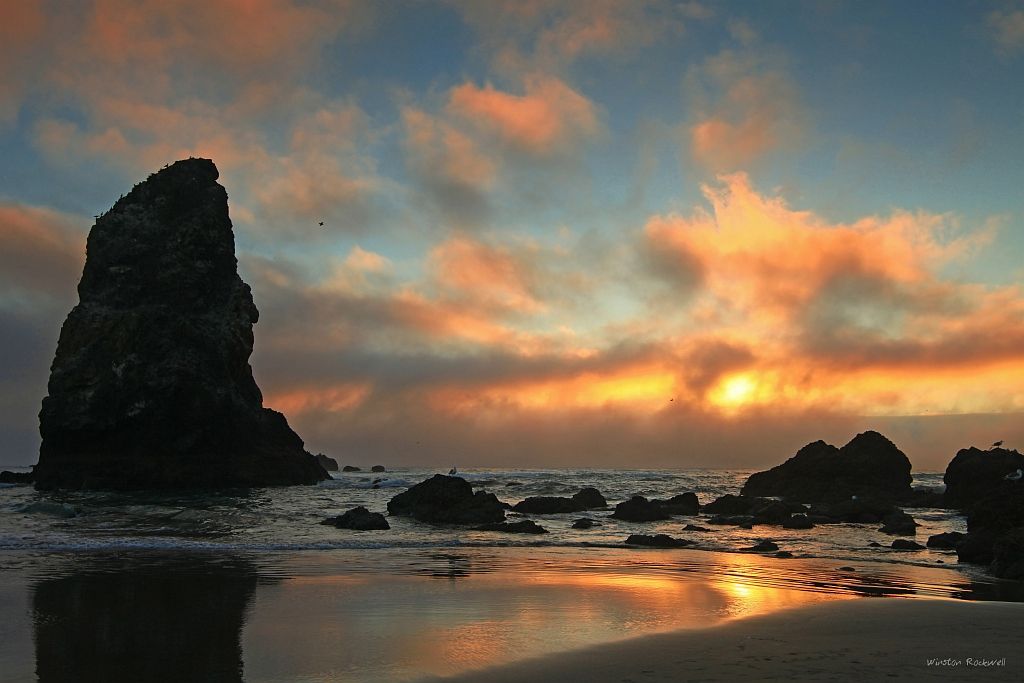 sometimes, the best shots are taken AWAY from the sunset... this was looking south along the beach, about 25 minutes after sunset. i really loved the pastel colors and the reflections, and the way the fog was rolling up over the shore... 5D2, 24-105 @ 55mm, 1/10 @ f/11, -1EV w/grad ND...