went up to Artist Point for the afternoon with a buddy who'd never been there... he was awestruck by the views! every other word of his mouth was, "wow!", or something that effect. not surprising - it's a gorgeous spot! would have preferred to stay till sunset, but he was driving, and didn't feel comfortable taking the road in the dark, so we left early, and i had to settle for daylight shots... *sigh* oh well, at least they're daylight shots of beautiful scenery!!
Bagley Lakes....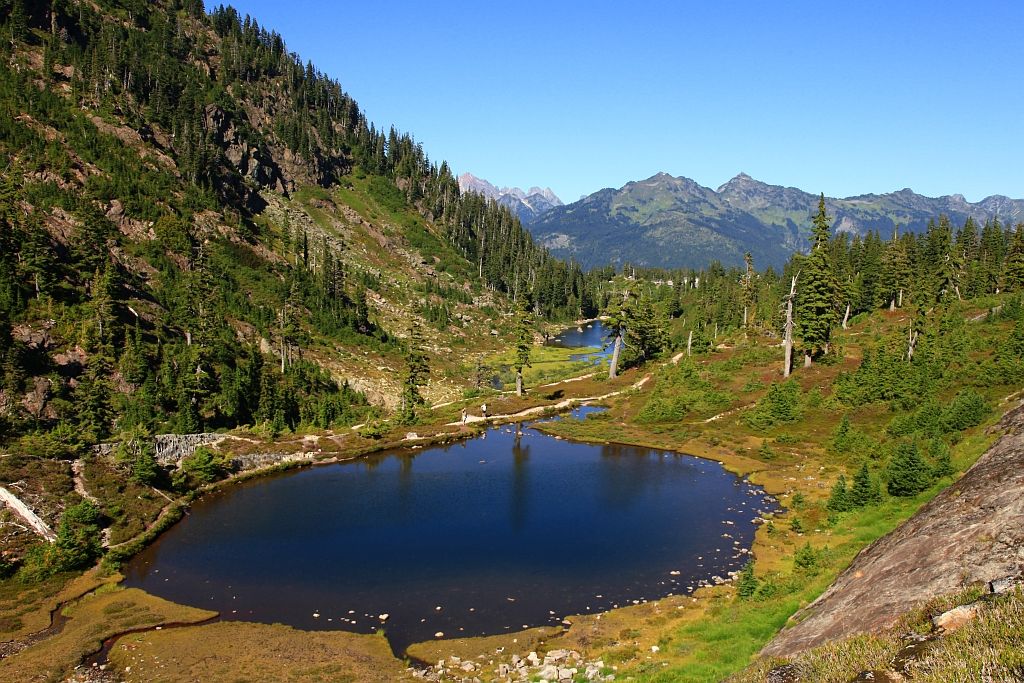 some late wildflowers with Upper Bagley Lake and Mt Hermann in the background...
a dash of early fall color, with Table Mountain in the distance...
and, of course, you can't go to Artist Point without shooting Mt Shuksan... here partially reflected in a small tarn along Artist Ridge trail...