Taken about 12 years ago with my old Canon AE1 35mm
Taken about 10 years ago with the same....
Taken about 5 or 6 years ago or so... Old Kodak 2megapixel camera (cost me about $650 at the time!)
And finally taken a couple years ago with the camera before the new one, a Canon Powershot S1. Recently upgraded to the Olympus E-510.
My daughter and a friend in 2006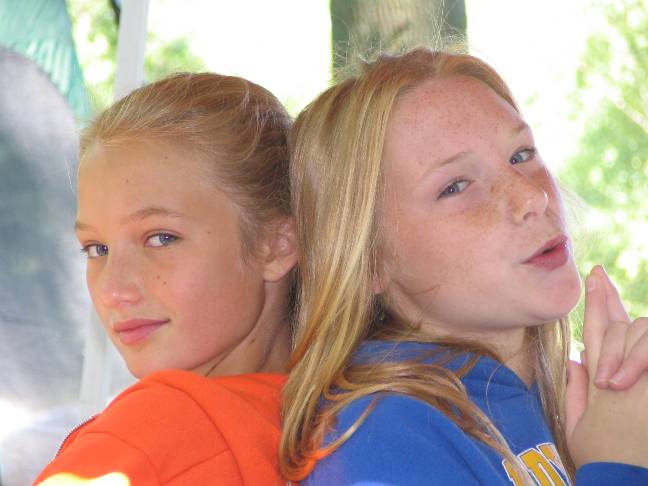 My son 2006 also