Was playing with my 85/1.8 and new 420EX with Sto-Fen OmniBounce today and caught my daughter standing up by herself for the first time ever! (Look at that hair!)
Startled by the flash... she took a seat, still holding (and eating) her newly acquired wisk...
She then got aggrivated and gave me her mother's patented "WhyTF-are-you-taking-pictures-of-me" look...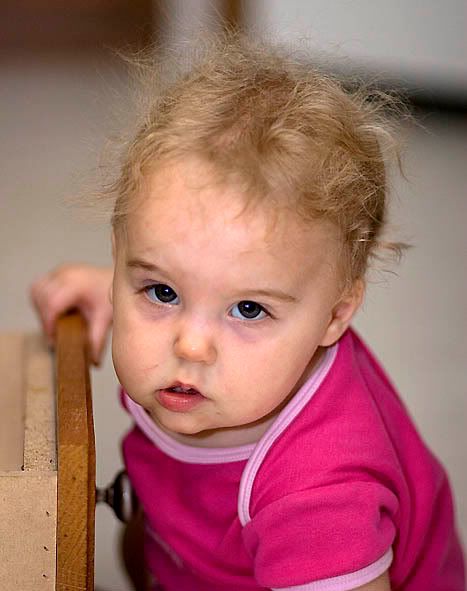 When I took a picture of that she decided to take things into her own hands and come
get
me...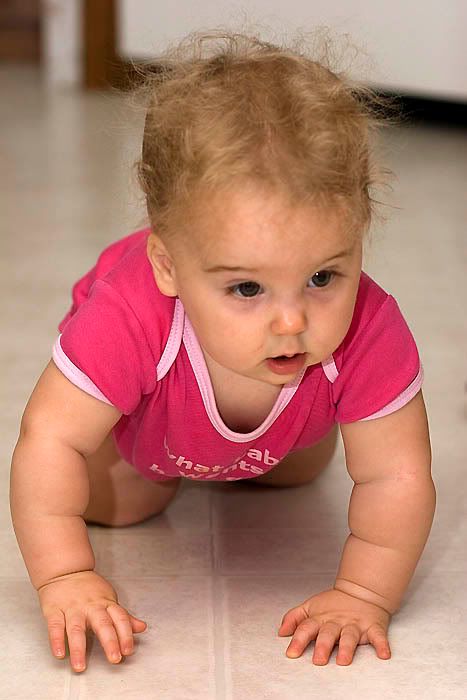 ...The End