I can't begin to tell you what a rewarding trip it was to visit this WWII legend and the recovery ship for Apollo 11 and 12. To see the looks on my boys' faces as we got a little taste of history.... well, it was memorable, to say the least.
My thirteen year old Carrier Captain: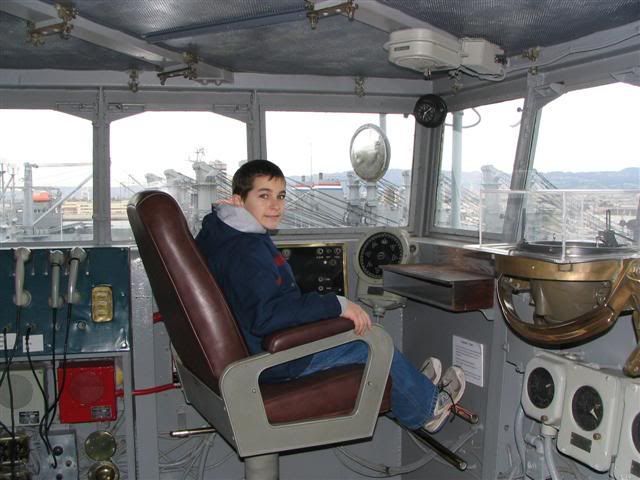 My thirteen year old Mini Gunner: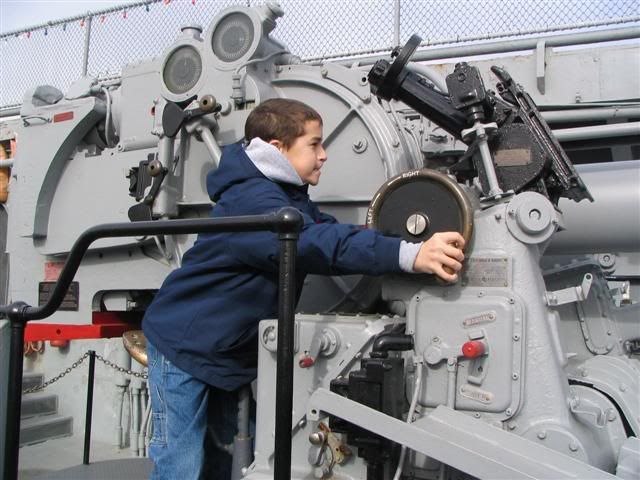 Learning a little about flight ops: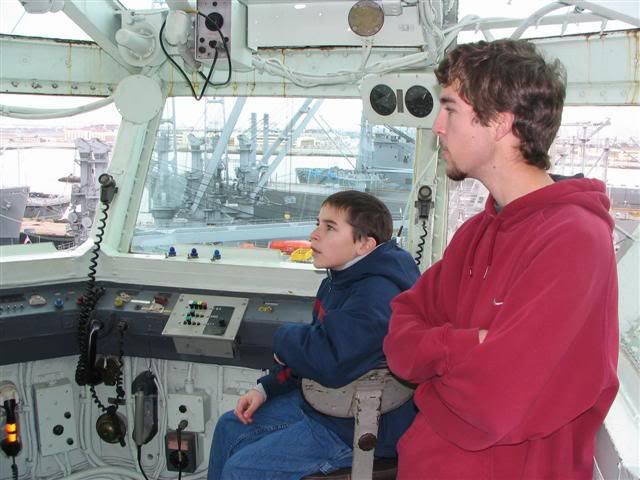 Shot of the boys viewing San Francisco from the USS Hornet's fantail: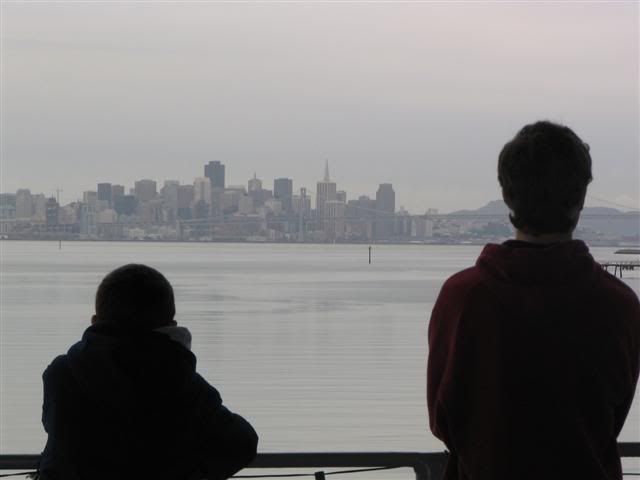 My youngest thought this was a neat photo-op. What do you think?