I'm a proud owner of a Nikon D5100 camera and it uses EN-EL14 batteries. This post is created to help people distinguish a real genuine Nikon battery from a counterfeit when shopping online. Please look at the pictures carefully.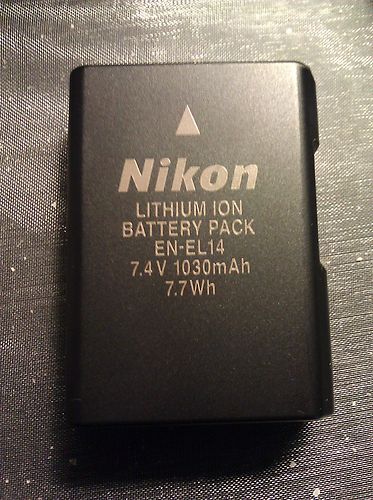 The picture above is a genuine Nikon EN-EL14 battery. The print is thick and sharp.
Fake. Faded print and missing a piece of the 'N' in Nikon. The font is slightly narrow.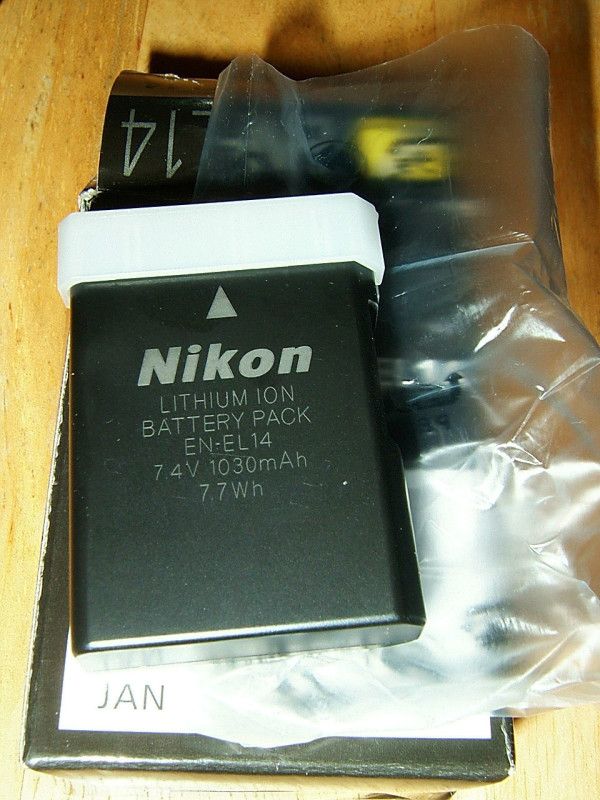 If you look closely at the font and compare that to the fist picture on top of this post, you'll notice the the font is narrow here.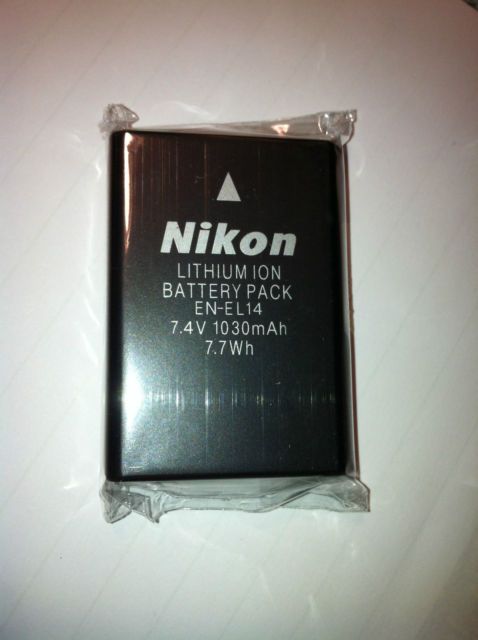 Another fake Nikon EN-EL14.
This Packaging is a Genuine Nikon package. The circle hologram located on the Top Right corner is centered. The next picture you'll see a fake box.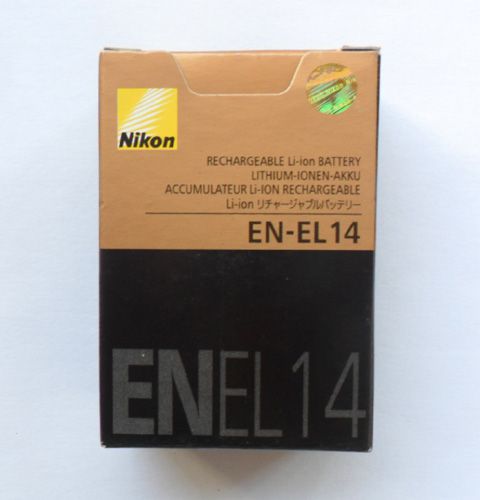 This is a counterfeit box. The hologram sticker is printed too high and to the left too much.