And not a single 70-300 in sight........ E500 all shot with the 40-150 (old kit) lens
Took the Grandkids to the Zoo when they came over. I sorted out some pics to send them. Fortunately (for you) youonly get a few.
Talia and monkey bronze, Talia is on the right!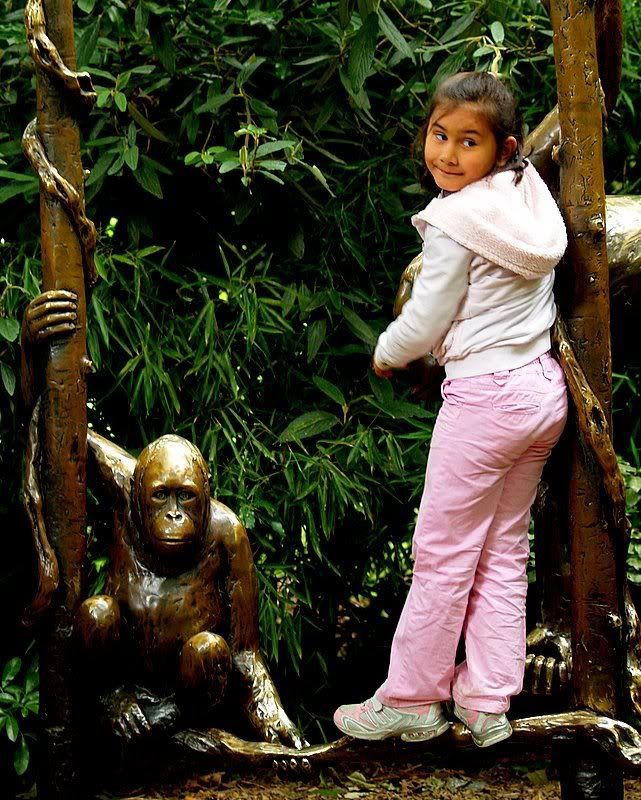 The old man of the forest. (I got the feeling that he really didn't want to be there.)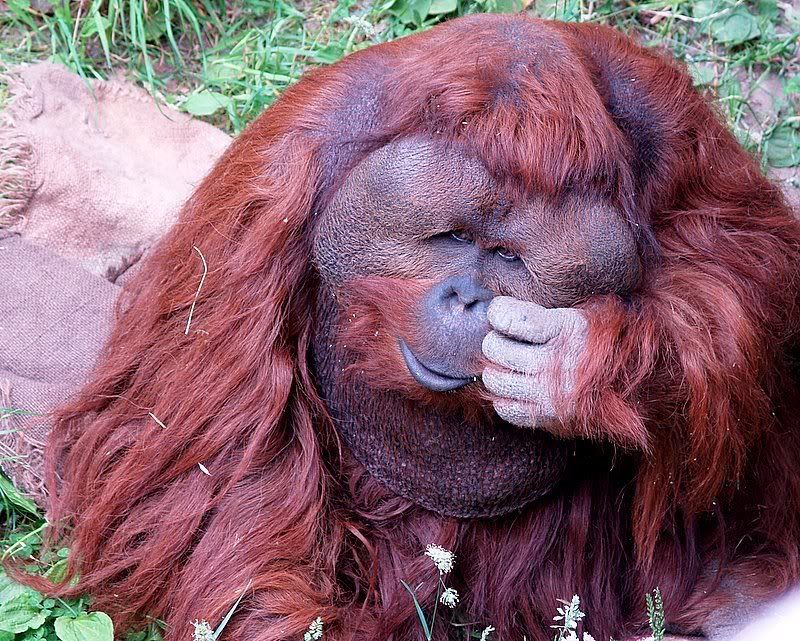 This is not marital bliss, I just missed the good shot's of where she said something about his not helping around the house....and he swatted her.
Didn't want to be in that encosure right then. They're still a little stiff in posture.
This guy shares habitatwith the Grizzlys, not my idea of a restful life.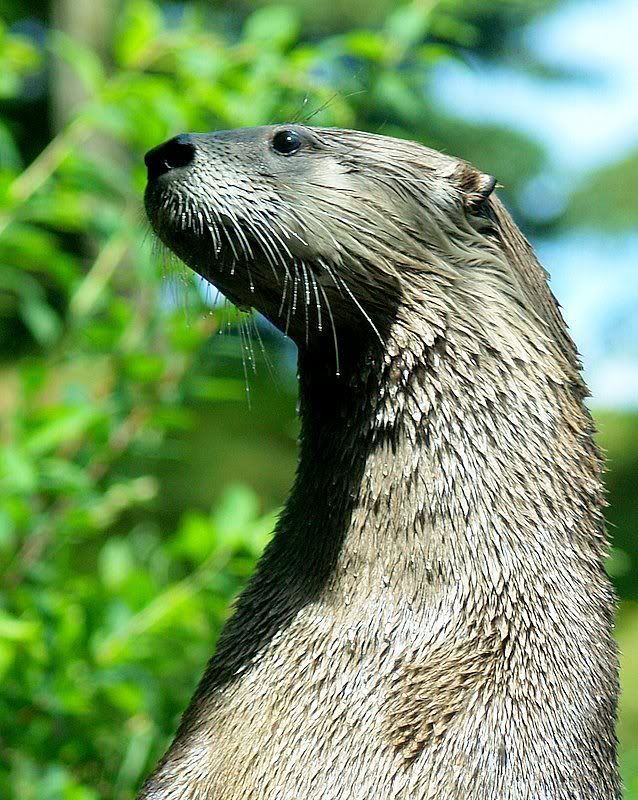 Elih the Grandson riding his Komodo Dragon. (Oh yes, his constant comment was "I'm a boy) I'm only the granddad
I'm getting carried away here aren't I. If you do want to see more try here.
Don't mind the ads.
http://s26.photobucket.com/albums/c1...t=P6266176.jpg