I felt the need to get out and shoot some photos the other evening but couldn't decide where. Then I remembered this small, little known park at the top of the island.
It'd been a really clear day after a day of wind and rain so I thought that I'd get clear sky for a sunset. Not to be though as the clouds came up again but I think it made for more interest.
The area is called English Bay. (sort of apropos, huh:-)) An area of log pilings from the turn of the 19th century where the loggers would float all the downed, trimmed, lumber for the sailing ships to hoist aboard and haul them off to either Alaska for the gold rush towns or the building boom in San Francisco.
Now it's a peaceful little park with some tidal flats, and driftwood. The piles have had birdnests attached to them now for the kingfishers and swallows and they are well used, I got dive bombed by the swallows, perhaps they were just picking off the mosquitoes from over my head?
I arrived a little late and had to move fast just utilizing the 70-300. I set the aperture to f18 to see if I could pull in some more DOF with the long shots that meant exposures of around 1/3 so the IS (T-R-I-P-O-D) was nessessary..... and managed a few shots before losing the light.
First I had to try Mt Baker, well it does dominate the area! Had to back down to about 200 (400) mm. Caught some mottled sunlight on the Mtn.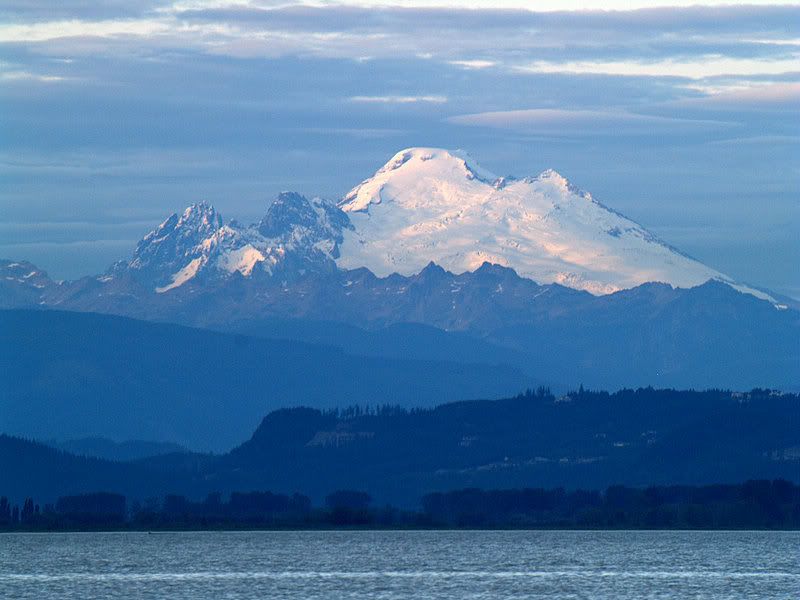 Backed right down to catch the bay and piles in here.
The last of the sun on the Cascades with the piles.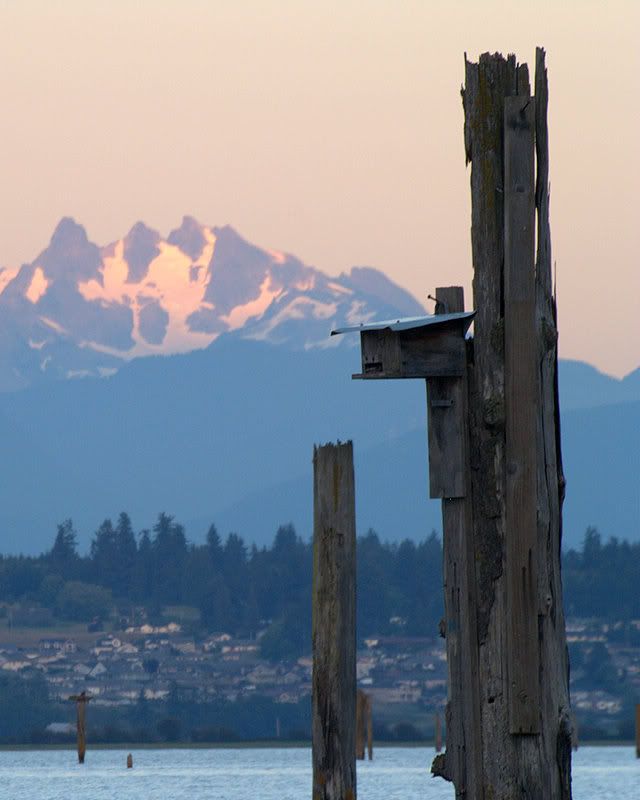 Looking north up the coast.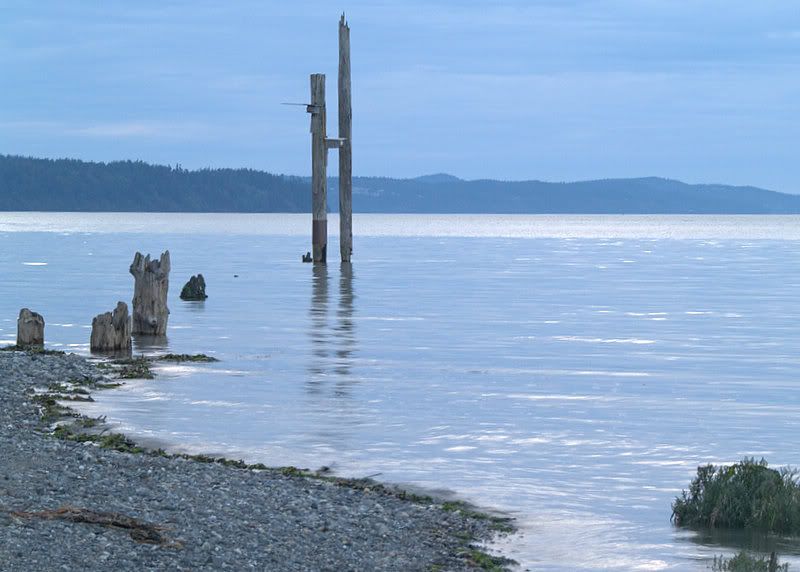 and a final one as the sun left Mt Pilchuck.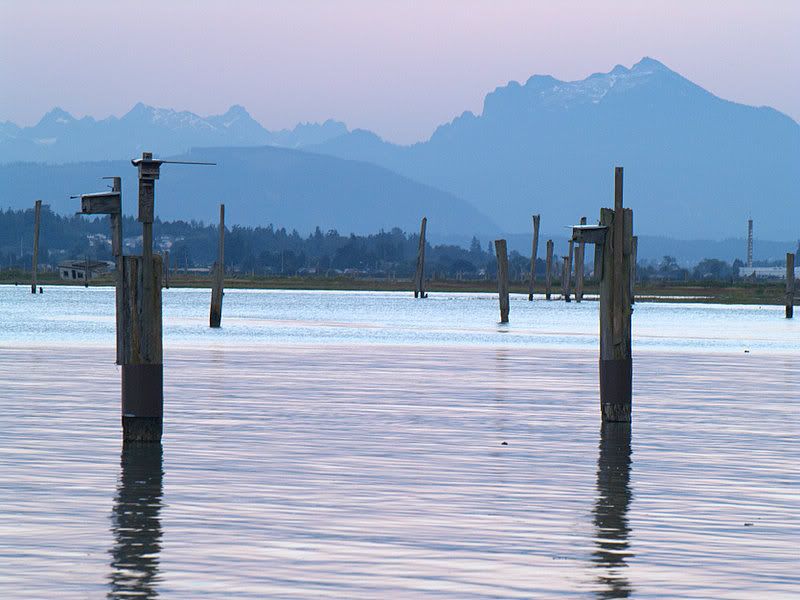 Just as I quit and packed up the gear, I stopped just to look around. Looks like some good shots on the tidal marshes with tiny flowers among them. Then just as I started towards the car a family of otters came through the piles. They are so much fun to watch!!!First Ithought there where 3 of them, then heads kept popping up until at one time I counted 6 heads. Made my evening!!!!
I'm not really satisfied with my photos with this lens yet, are we ever? I need to be as good as I feel the lens can be. "Practice!)
Great area for sailing though, I'm off tomorrow and that's where I'll be...!!!