....I realized that it was full moon, so set up the tripod ready to go.
Took this one first of the night sky to the west just after sunset. In a couple more days the sun will be setting right out front, I'm hoping for interesting skys then.
Sunset over Whidbey Island. Named after Captain Whidbey, the guy whe found Deception Pass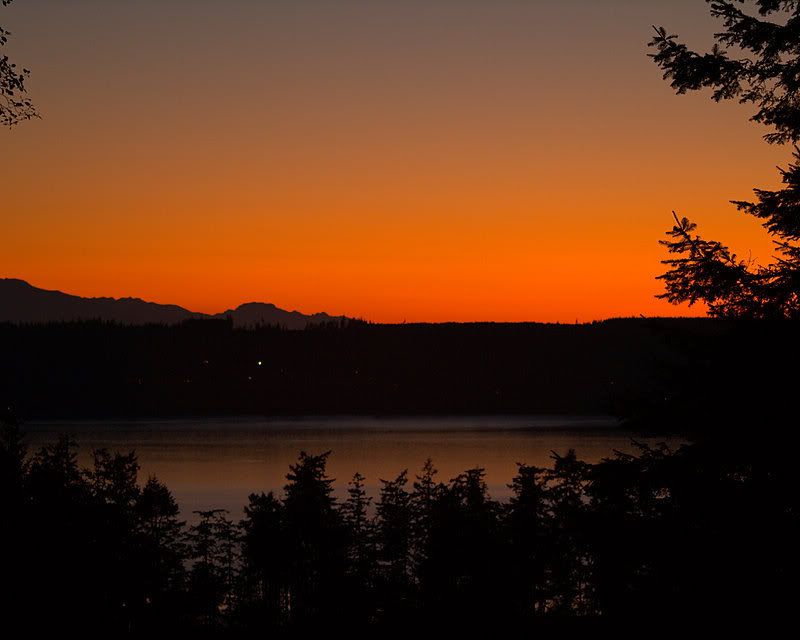 Then I turned the camera around and set the tripod on the coffee table in the corner of the deck to get the first view of the moon. Not technically a good shot but fun anyway.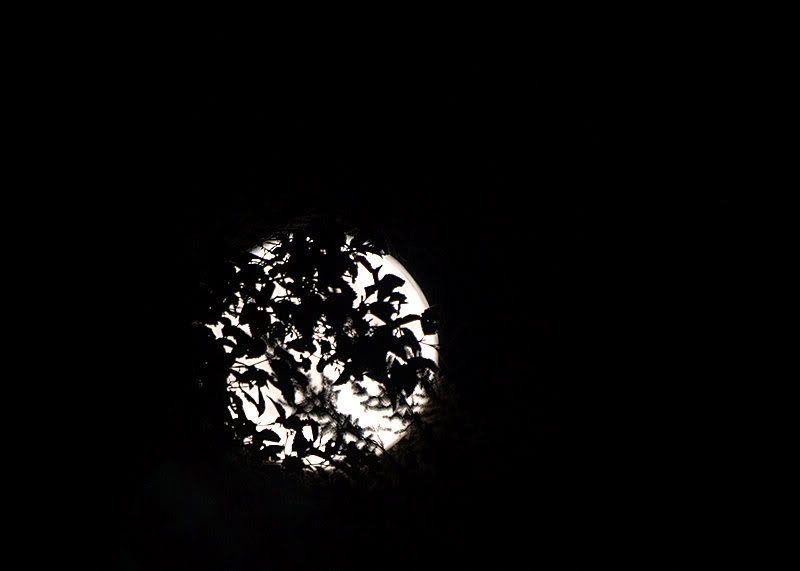 I waited until the moon had cleared the tree and took a couple (well a lot..:-)) of shots. Still having trouble with this moon thingy. Got any tips Greg? This was center focus spot. Had the lens hunting around a lot and probably should have tried manual focus.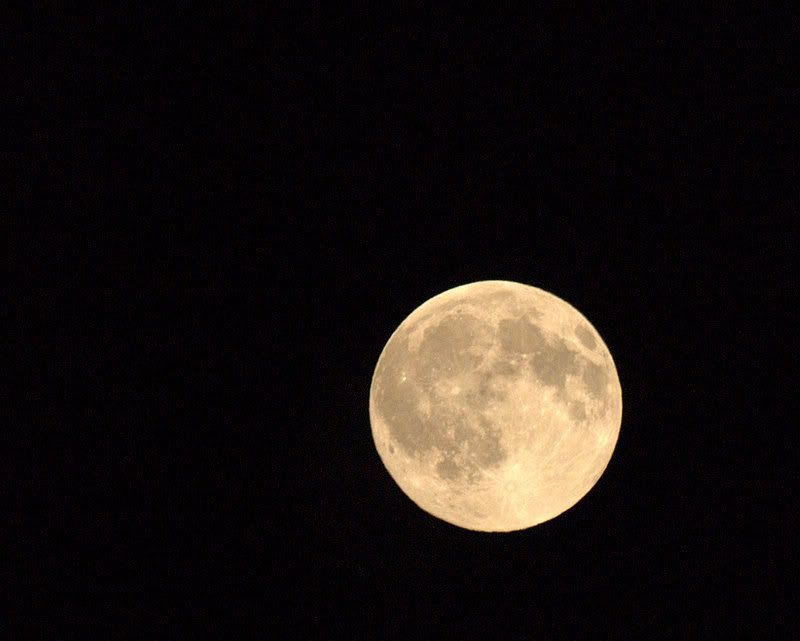 Then about 5:30 - 6 am the following morning I had to take a trip to the bathroom and I the way back I realized that through my bleary eyes there was this bright light shining. The camera and tripod where still just inside of the french doors so I staggered out onto the deck and shot this last one. Then staggered back and actually fell asleep again to the muttered grunts from Sharon of "whatinthehellhaveyoubeendoing...?"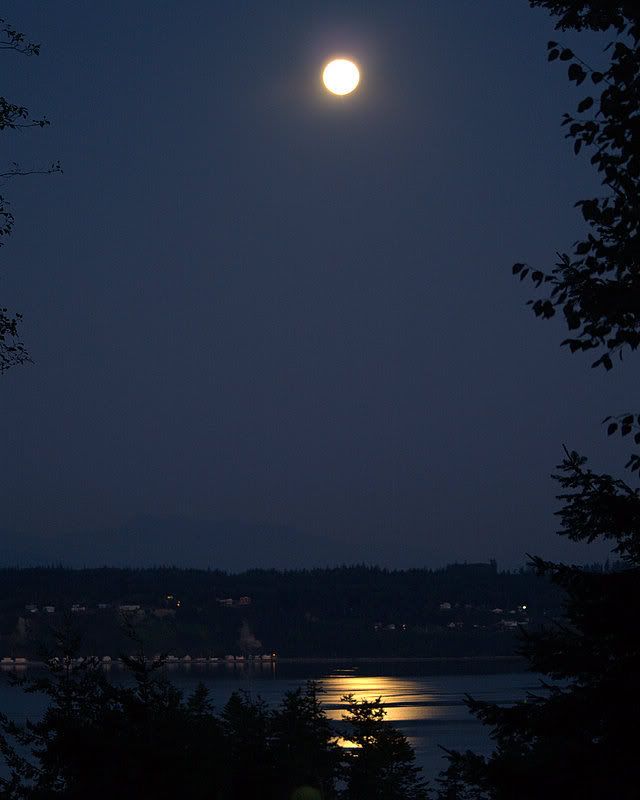 All with the E500 70-300 lens.
I really feel guilty about ignoring the other lenses......