My wife dragged me out to the tulip fields this morning, So I dragged the camera.

It was sunny with a little morning mist at our place when we left but the farther we went north the cloudier it got.

I jumped out when we got to the tulip field. We're talking acres of tulips here, it's a really big deal complete with the tulip festival and busloads of tourist going around to the various venues.

When I got out there were just a few hardened 'togs' out there waiting, hoping for a bit of sun. The best shots are on clear mornings when the snow covered mountains make for spectacular shots.

Not today though. I took a load of pics and was going to dump them all but decided to share my misery with you guys. Some times you win, sometimes you get the dregs.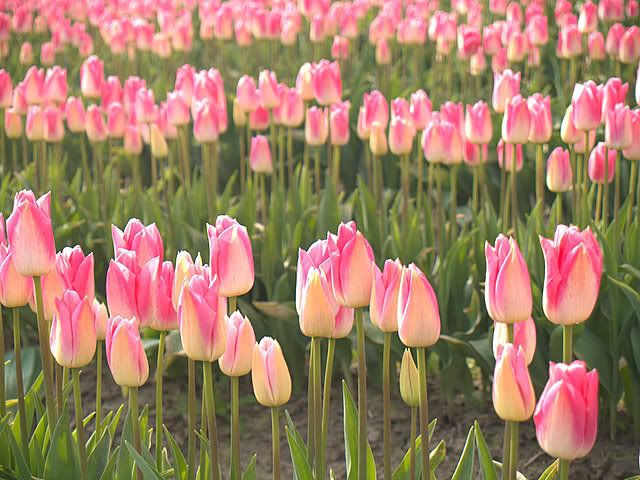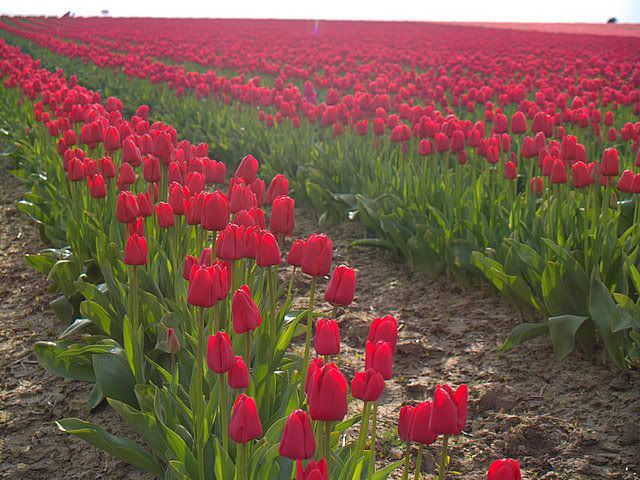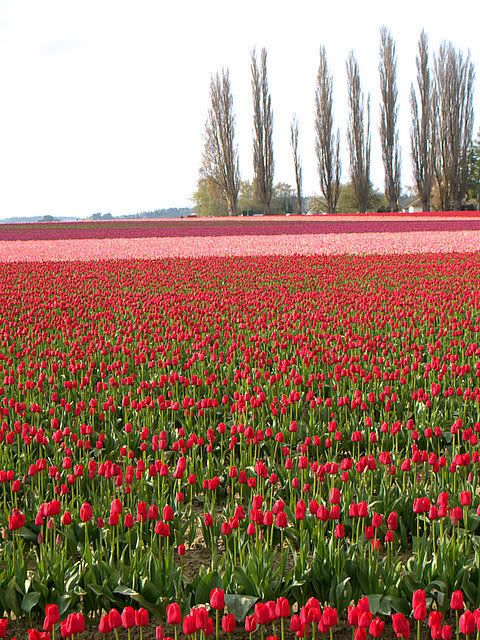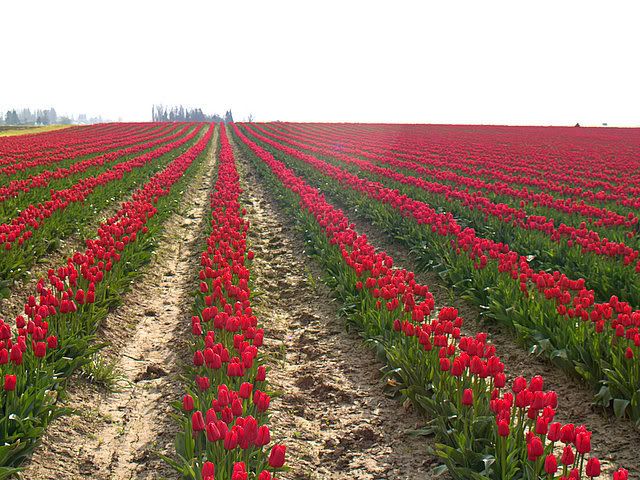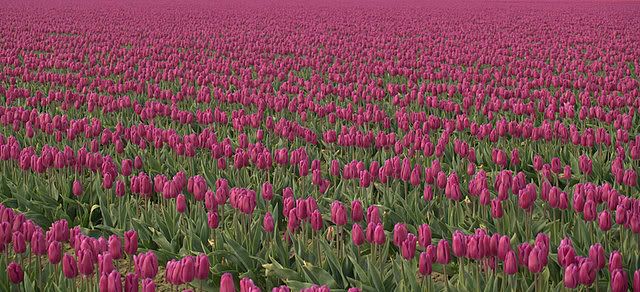 Cropped the car park and buses off this.