Hello,
I bought an Olympus FE-5010 a few months back, I am have 2 problems with it,
1) when taking indoor pics most of the time it comes our really grainy and blurry, I have tried every setting, at least I think I have and nothing is helping (I will post pic to show you what I mean_
2) and again indoors the brightness on the pictures sometimes is way too bright, I have adjusted all the setting for that too.
outside the camera seems great.
see how it seems rather blurry and grainy? I took this pic of me today on auto timer, 4 of the 5 pics I took all came out grainy like this.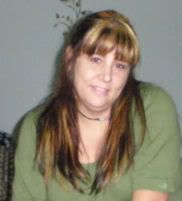 Any help or suggestions please
Thank you