Did anyone else see the eclipse last evening? Sort of looked like a giant toenail in the sky to me...
Here is the view from the San Francisco area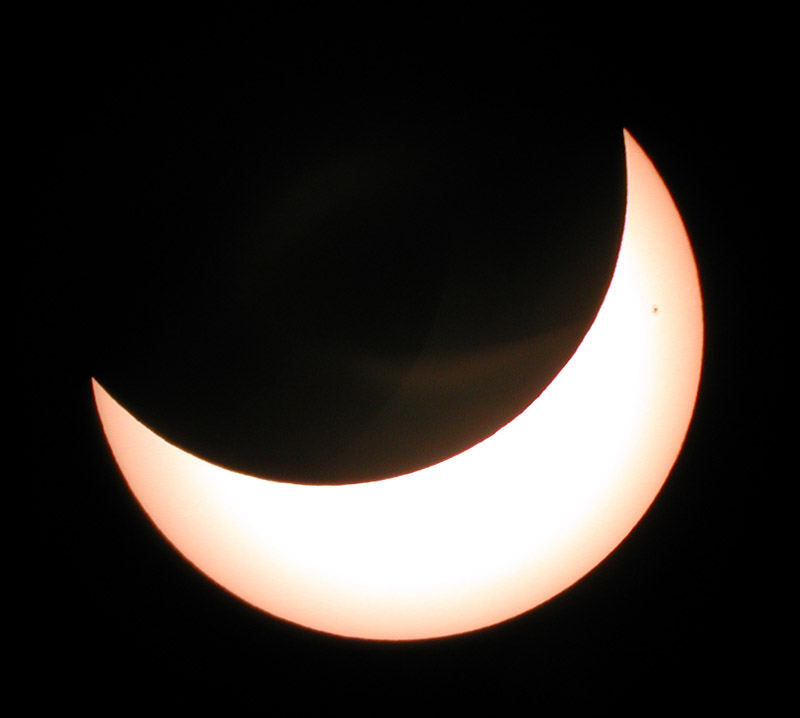 Note the sunspot on the right side.
Image was taken through with a Nikon CP 990 eye piece projection from a Vixen 4" refrator telescope with solar filter.
-roger