This is my first attemt at getting a moonshot with my HS20. I had to fiddle with the settings quite a bit before I got an acceptable shot: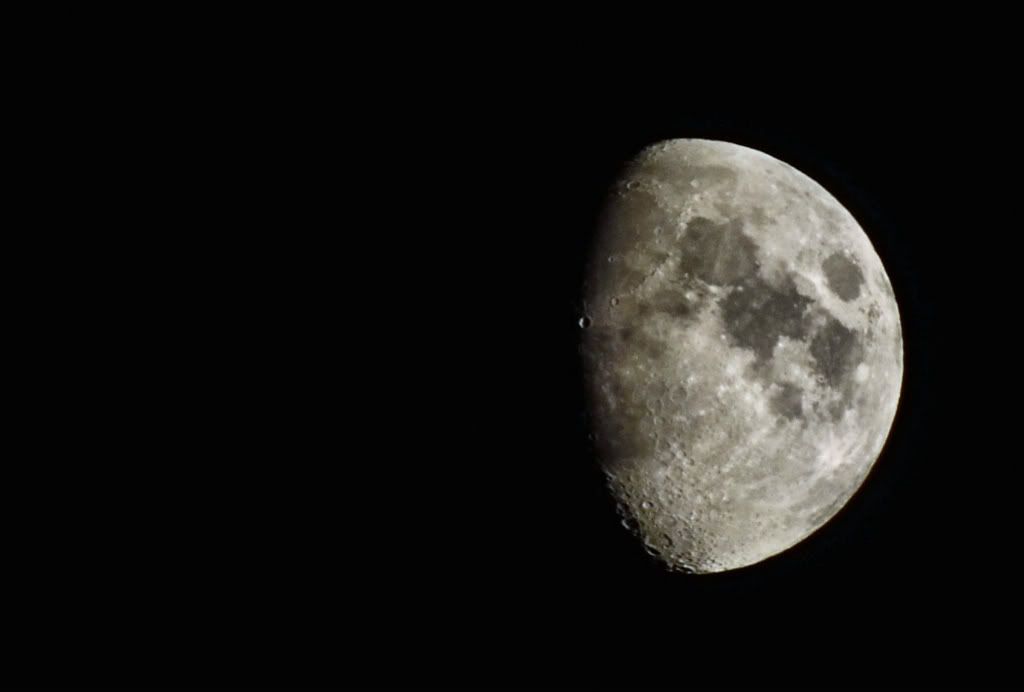 My settings were Manual mode, f8, ISO 100, 1/60 sec., IS turned off, 10-second self-timer and of course tripod-mounted. Amazingly, the HS20 managed to auto-focus on the moon without too much trouble even with the lens completey extended.
__________________
Fujifilm FinePix HS10, Fujifilm FinePix HS20 EXR, Pentax E-80 P&S, Sunpak auto383 flash, Optex slave flash, Velbon VGB3 heavy-metal tripod, TechPro TP-242 tripod with B62 ballhead, assorted filters and other bits.