after trying some night sky photos, and realizing that my little old Tamron 17-35 was just too crappy in the corners wide open, i ordered one of these 14mm primes from B&H Photo. it's f/2.8, manual everything - no AF, no data-sharing, no nothin'. doesn't even have electrical contacts in the mount! but i'd heard pretty good reviews, so i figured i'd take a gamble. got it yesterday, and took it out this afternoon to test it - albeit in a limited way - on my 5d Mk II, shooting a neighbor's fence. using live view mode, i was able to get it focused pretty accurately, even with my old eyes. i set up on a tripod with a remote, and took shots at f/2.8, f/4, f/5.6, f/8, and f/11. for comparison, i took the same shots with my 24-105L. the Rokinon did surprisingly well. here are some of the images. these are straight from the camera, except for a click on the sharpening button to compensate for resizing...
14mm f/2.8 - as you can see, some fairly heavy vignetting, but the corners are actually pretty clear...
14mm f/5.6 - - most of the vignetting is gone at f/5.6, and the corners are a bit sharper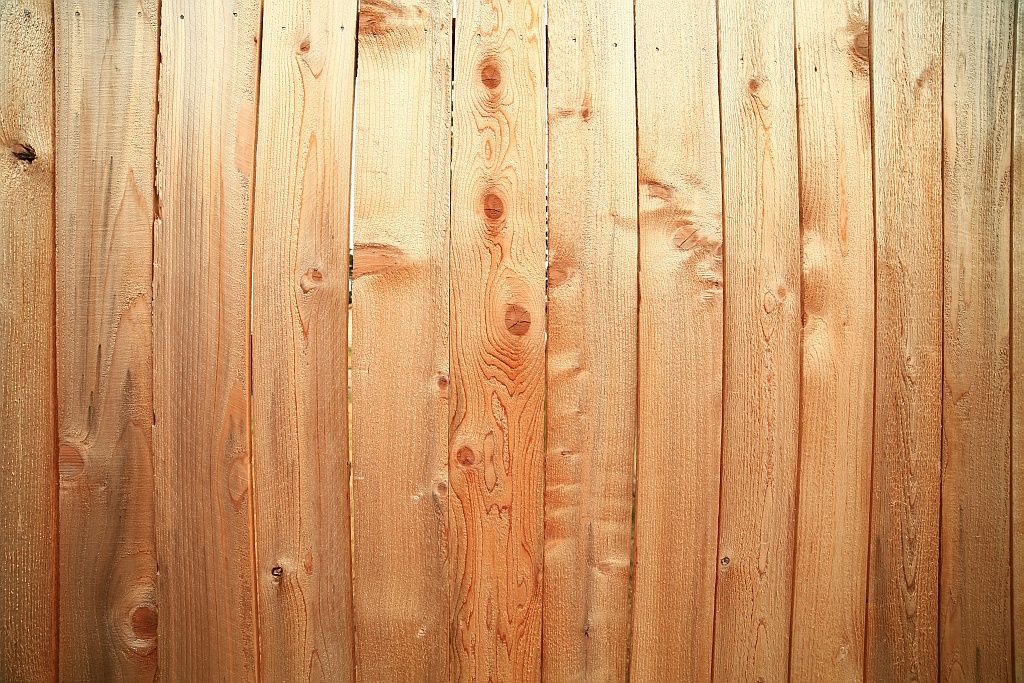 14mm f/8 - at f/8, almost no vignetting left.
for comparison, here's a shot from the 24-105 at f/4, wide open... the real shocker? at f/4 the $339 Rokinon is actually almost as sharp in the extreme corners as Canon's $1100 24-105 "L" lens, and at f/8, it's actually sharper!
of course, the distortion is a challenge, and many photo processing programs have difficulty with the compound distortion the Rokinon produce. but a $25 plug-in called "PTLens" fixes it up right nice...