[align=left]Well...
Having received my new FZ30 last Monday, I'm starting to get the hang of it, somewhat. I read a posting about HDR that had a link to the Photomatix HDR freeware so I thought I'd give it a try on tonight's moon and post the images for others to review. I also have the USC's version downloaded but haven't loded/tried it as yet. Given more free time, I'll run the same images and see how they compare.
Keep in mind, this was more as a whim and trying out the FZ30 and the HDR freeware to see how they integrate. I leave it to viewers to comment & critique as one feels appropriate...
I set up on a tripod at 12X and +/- 1 EV bracketing at various zooms w & w/o TC and captured the following 3 original images at EZ3MP native optical 19X zoom (In-Camera metered crop - No TC attached)-- 1280Wx960H images w/100% crop down to ~750x700 and saved for web - No PP
1rst image at +/- 0 EV...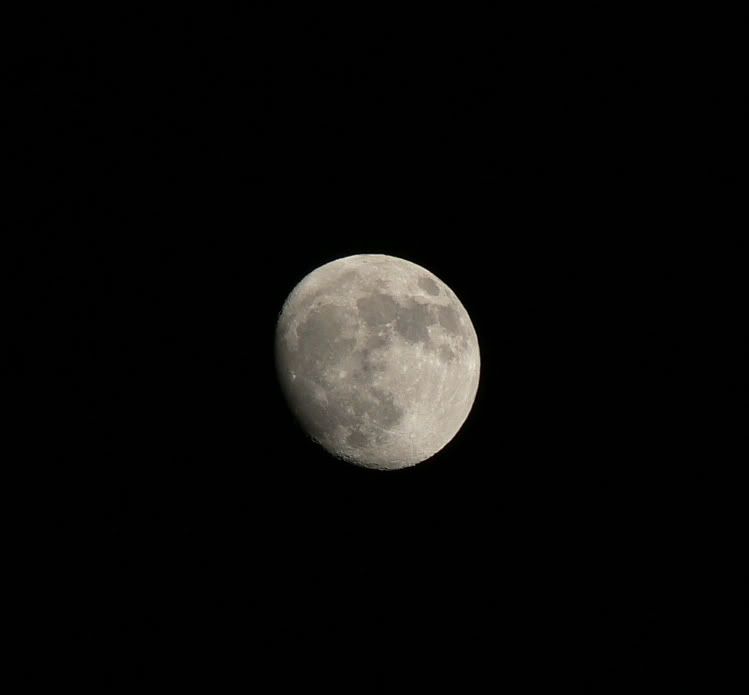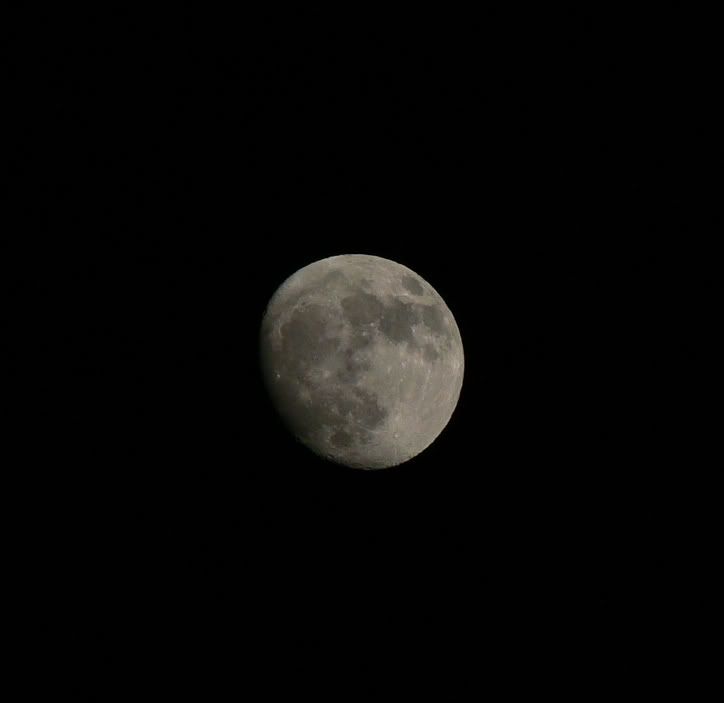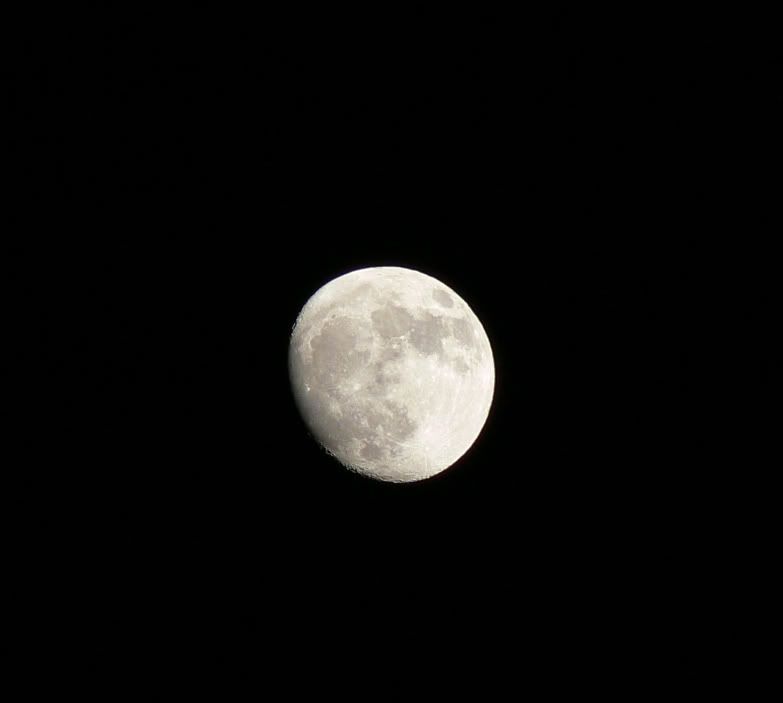 Read what little there is to the freeware and attempted a few runs. Had a few hiccups and had to use cntrl-alt-delete to back out a couple of times but, after understanding how its workflow runs, ran it to generate the following two images w/auto-alignment + Highlight/Shadows Intensive (Light) It also generates a 1280 x 960 INCH image at 1-ppi so I resized to 40-inches and cropped to posted sizes:
First image is as originally generated and second had color removed in PSE4 -no other PP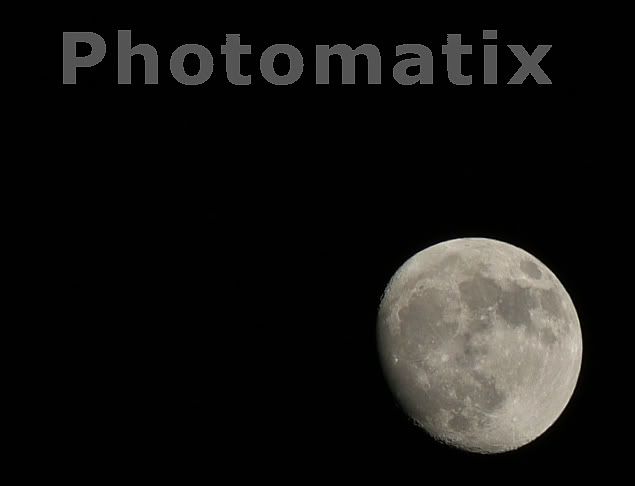 I then cropped out the watermark and PP in PSE4 using Lvls, USM (66%-0.7p-4-lvls) and saved for web at posted sizes - no noise reduction used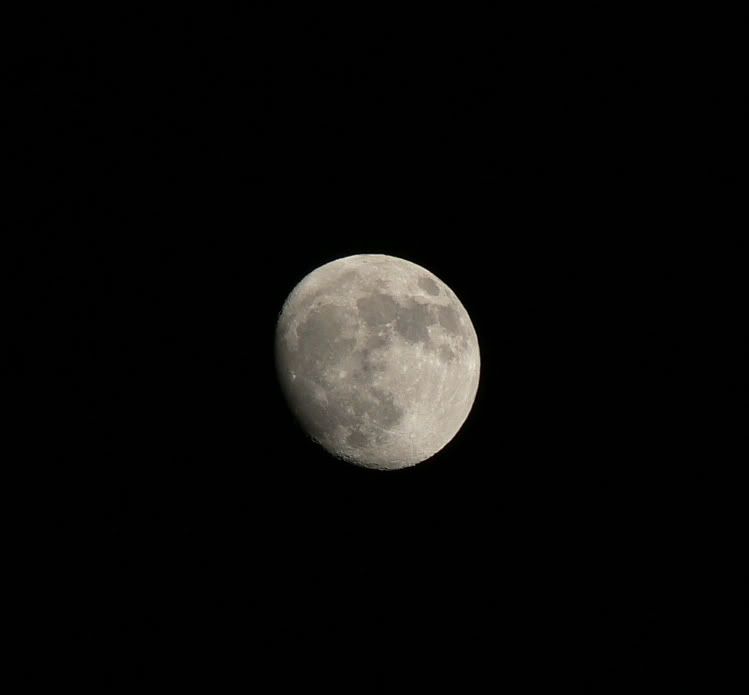 [/align]
[align=left]Next image had color removed in PSE4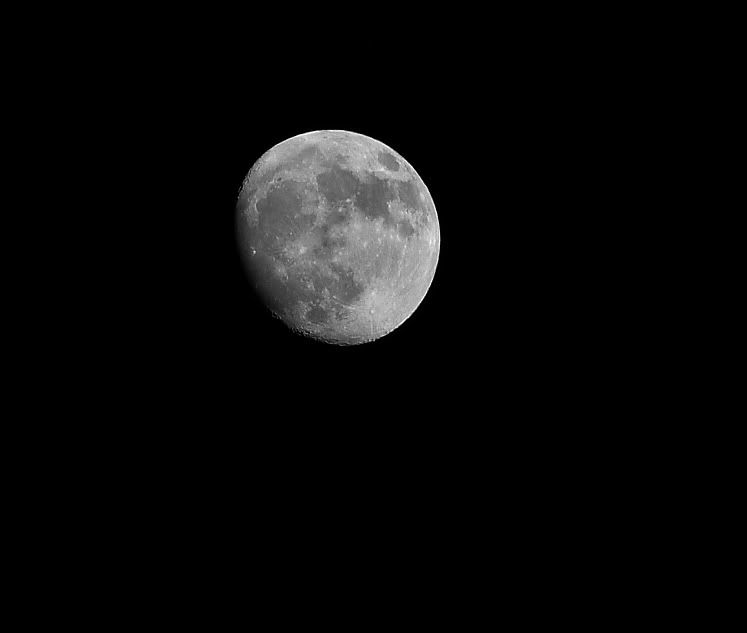 I probably overdid the PP on the generated image. I'm not sure what happened on the top edges - possibly due to minute movement of moon during bracketed images...or maybe a bit too aggressive on the Levels right slider... ? It does address any noise in the black sky. I tried Neat Image but it couldn't find a suitable area to calibrate on so no Noise Removal on any of the images...
What'cha think...?
[/align]