managed to capture a few more shots of the nesting pair of bushtits in my backyard... the nest is looking more substantial now, but they still seem to be working on it, rather than actually living in it yet...
only room for one at a time in the foyer!
gotta check what's outside before i leave home...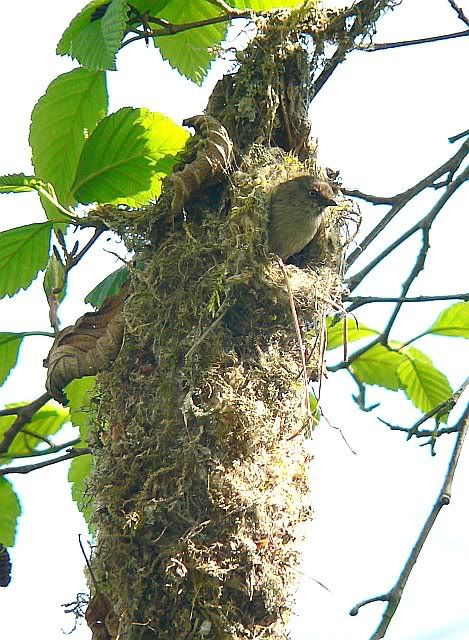 be sure to look both ways!
okay... i'm outta here! (sorry it's so blurry - these little beggars are incredibly quick, and i didn't have my cam set up for high-speed capture...)
honestly, i do NOT know WHY each of these pics is larger than the preceding one... i think photobucket just resizes them differently!