these were taken in and aroundthe Indian fishing town of La Push, on the Washington coast. it was foggy much of the time i was there, and between the fog and the overall condition of the town, B&W seemed appropriate for some of the shots i took.
here's some of the driftwood on the beach. the salt spray has killed a number of the trees along the beach, resulting in a sort of 'dead forest'... it's kinda eerie, especially in the fog...
an Indian fishing boat at the pier in La Push...
and here's one that's seen better days... ironically, the name of the boat is 'Lucky One'... i guess its luck ran out!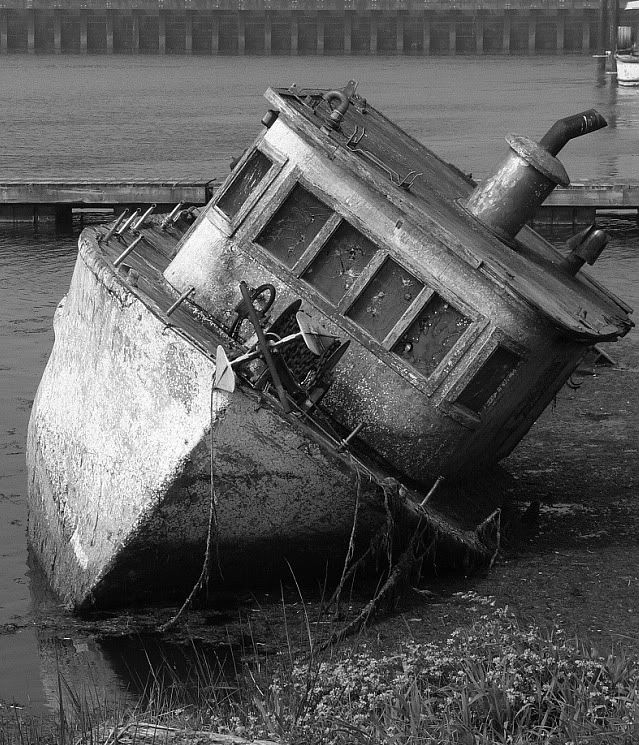 an old bridge across a tributary on the outskirts of town... there didn't appear to be anything on the other side... no road, no buildings, nothing. no reason for the bridge to be there. it was wierd...