Appreciate any comments.....
All taken at the following settings:
ExposureTime : 1/100Sec
FNumber : F8
ExposureProgram : Manual
ISOSpeedRatings : 50
Filter: Nikon 6T + Sigma Close up
External bounce flash
#1: Uphill- Anyone can help ID the bug?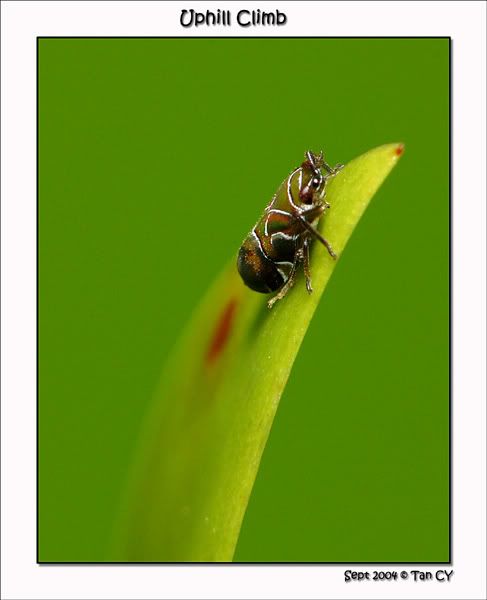 #2" Flag Bearer" Bug: Don't you think the body looks like a flag????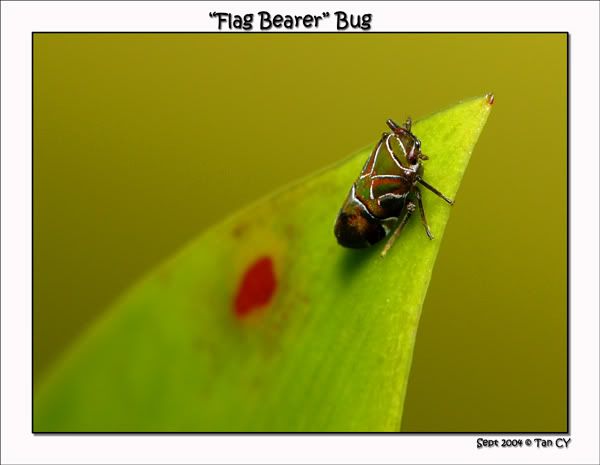 #3: Breeding