I wasn't going for it, but I got my first hummingbird shot today. Not a great shot by any means, the bird was near a nest about 100' on top of a light pole that was about 300 feet away. Possibly also the dumbest hummingbird alive? :-)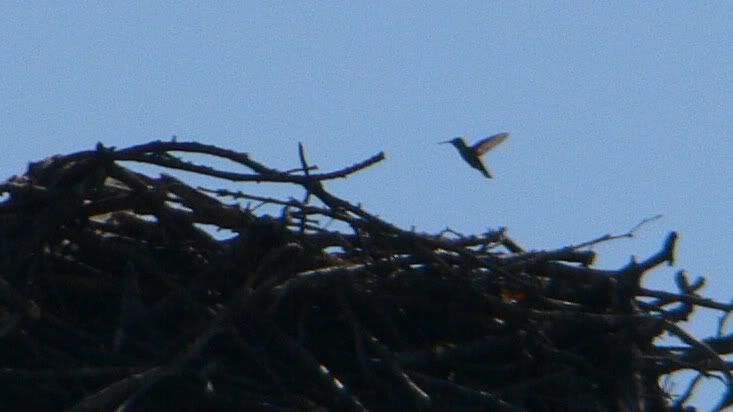 I say that because it wasn't his nest...these Osprey shots were taken later in the day, the light was coming from the wrong direction in the morning (when the hummer was taken) but amazingly enough the osprey was in the nest while that hummer was buzzing around. I guess the hummer is lucky ospery prefer fish to fowel.
All 100% crops taken with a FZ30 + TCON 17 at full zoom, no tripod just using the car as a rest. Other than cropping no PP have been done on these, a little noise reduction in the sky and a mild USM cleans them up pretty nicely.