took a trip to the Museum of Flight at Boeing Field today, and since i didn't want to haul my DSLR and goodie bag around in a crowded museum, i brought along my trusty FZ20 instead. turns out, with the lighting in some of the galleries, the FZ was by far the better choice! here are some samples...
a MiG-15 in North Vietnamese markingsfront of the museum...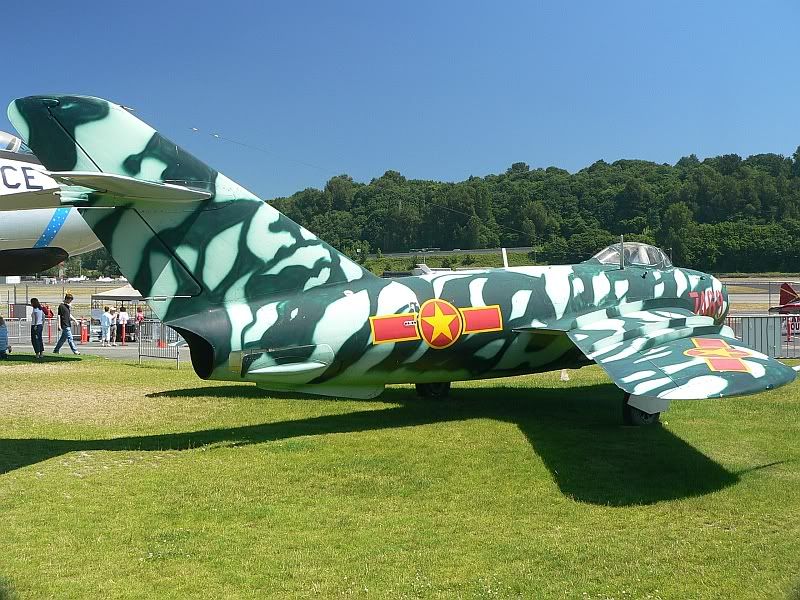 a P-40N "Warhawk". for some reasonthe display shows this in the markings of the American Volunteer Group, the "Flying Tigers", who flew for the Nationalist Chinese air force in 1939-41, but the AVG was disbanded before the N model came out. they flew similar, but definitely different, B and C models... this shot was taken in a very dark room, with only marginal lighting on the subject. the flash wasn't really strong enough, but with a hefty dose of gamma correction, the pic came out decent. no NR or other processing... just resizing and brightening...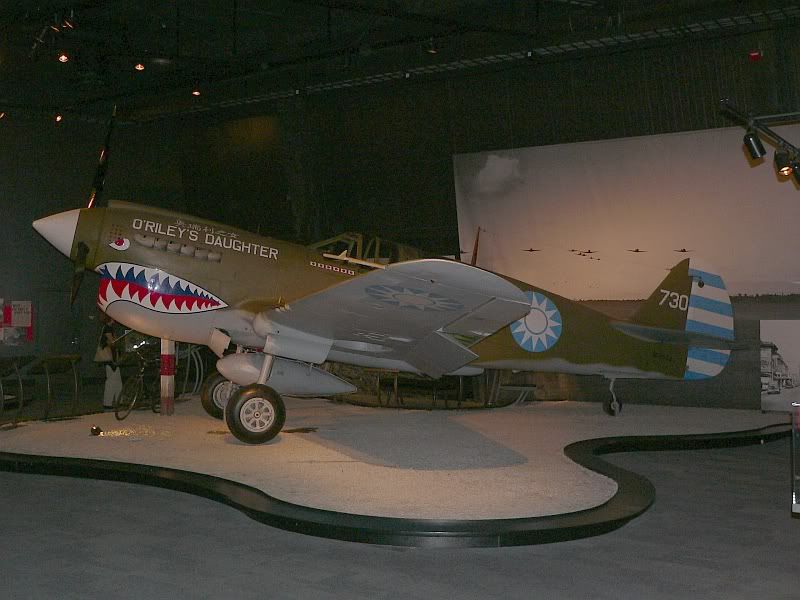 a Focke-Wulf 190-D-13 in the main gallery... natural lighting...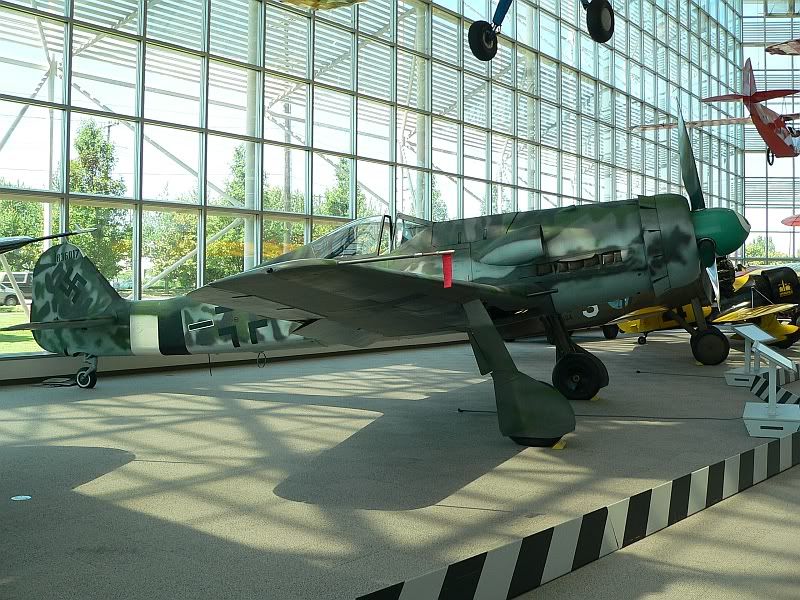 here's a shot of a Grumman F-4F Wildcat, which was the primary U.S. carrier-based fighter in 1942-43, until the F-6F Hellcat came along. Behind it is a Nakajima Ki-43 Hayabusa, which the Navy code named "Oscar", and behind that, the P-40N.