took a trip to Mt. St. Helens today... hadn't been there since the eruption, and wanted to see it first hand. the pictures don't really do it justice... the sheer visual impact of seeing that huge hole where 3,000 feet of mountain used to be, and realizing that had you been standing at the vantage point you're looking from when it went off, you'd have been pretty well incinerated within moments...
these pics were taken from the Johnston Ridge Observatory, which is 5 miles from the crater.
first, a wide-angle shot...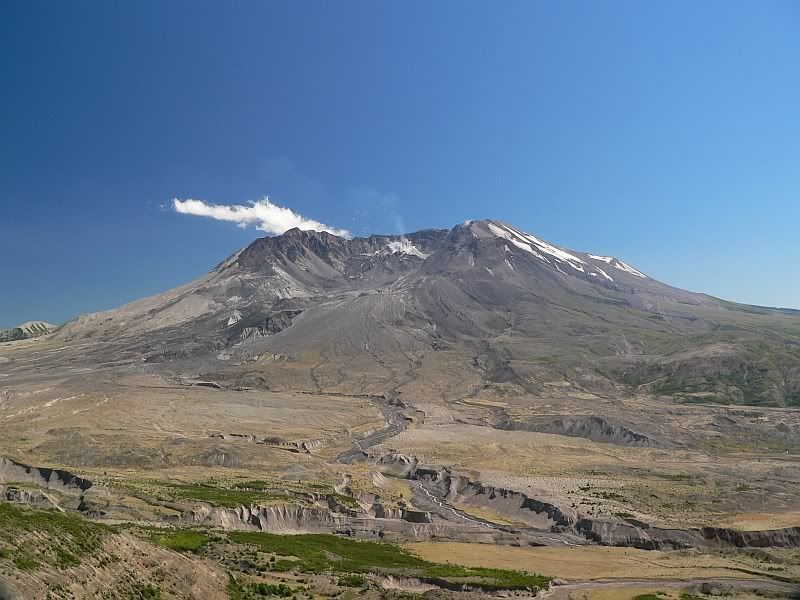 then a bit closer...
closer still... almost 3x...
and finally, 12x, into the crater. this last one is at 12x with a TCON-14B... you can almost feel the heat!! remember, this is from 5 miles away...