Had an opportunity to get some distant burst images of a Raven chasing a Red Tail Hawk away today. I still haven't made a mount for my RDS onto my new FZ30 but these guys were a ways out. I had my TCON-17 and had just taken a shot of the RTH at 12X +TC1.7...:-)
He took offense to my presence and took off before I could get any more images. Just about then, a nearby Raven jumped him and they had a go at it. I pulled back to ~7X (42mm x 6 x 1.7 = ~428mm) and was able to get off a burst with minimal success (If only I would have had the time to pull the TC and go native 12X...) The first shot is an original reduced from 3264x2448 to 640x480 to give one an idea of distance...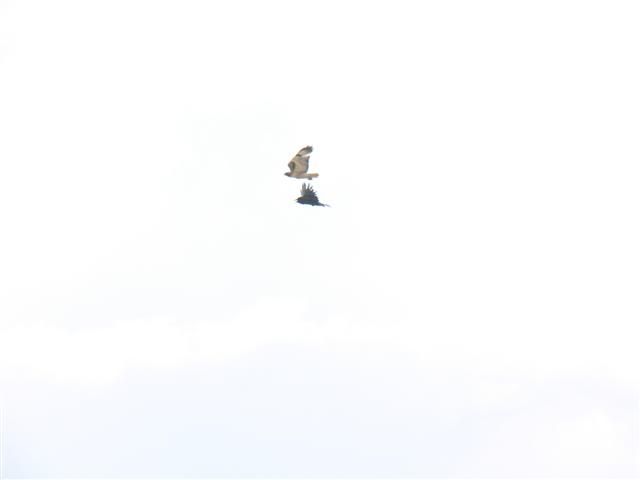 This is the burst sequence of their encounter... All were 100% crops from 3264x2448 to ~800x640, NI/PP/LVLS and each resized to 624x780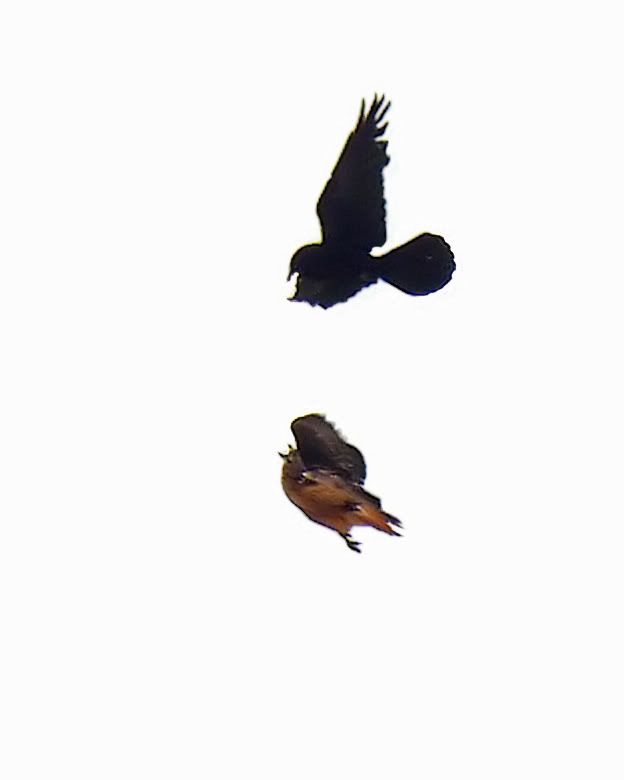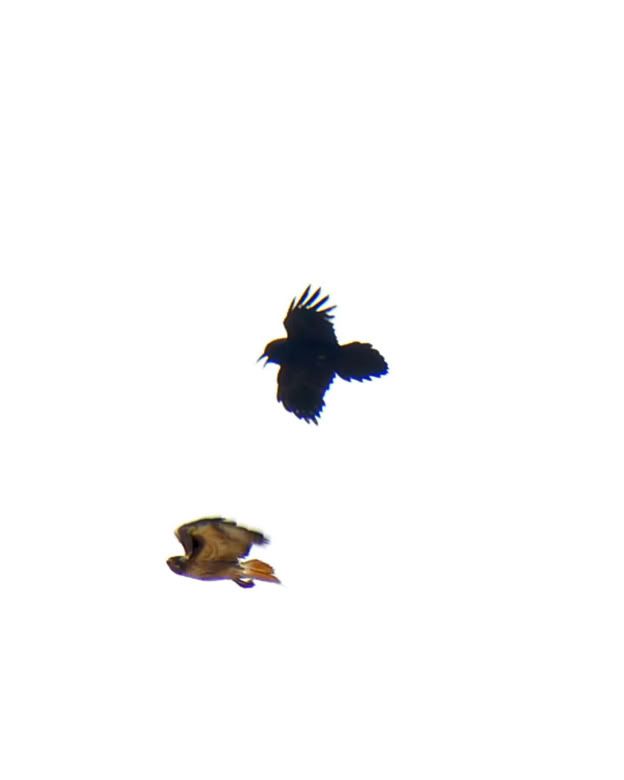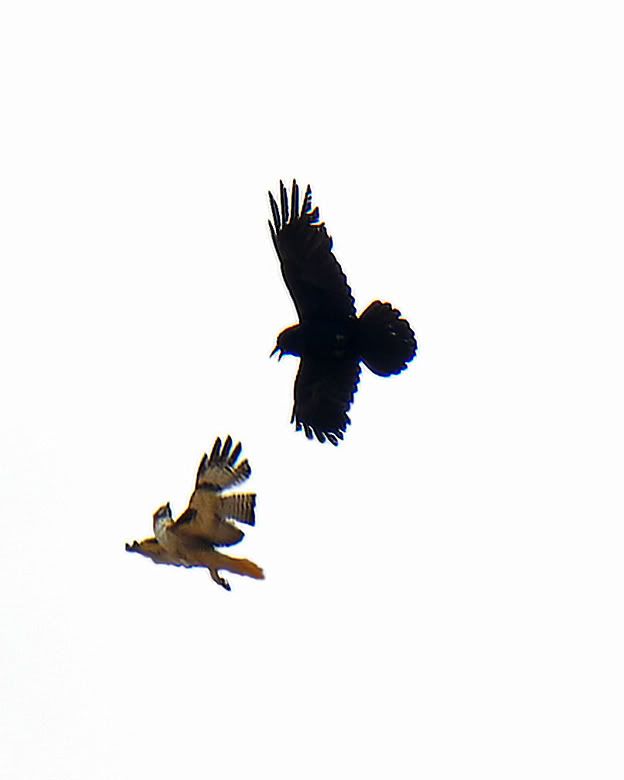 All things considered - new camera just received Monday, so-so lighting, distant action on the wing, 7X w/a TCON-17... not too bad for a non-RDS sequence, IMHO. I suppose my 8-months w/my FZ5 has paid some dividends.:G Just need to get my adapter and get the RDS so I can go full 12X+TC to get some better IQ and details!
Telecorder
FZee5/FZee30+RD-S+OlyTC1.7X