There are many articles about depth of focus and even more calculators.
But I did not find good data about the unsharp portion of our pictures.
I needed the following comparison for my website.
Maybe someone else would like to see these results too.... (greetings to R.H.)
Even with achromats the bridgecam needs more than 4-times the distances to the background.
The dSLR is miles ahead in this discipline.
..and I believed the tale, that the small sensors give us a better DOF.
This can be compensated to some extent with smaller apertures.
Just look at the comparison: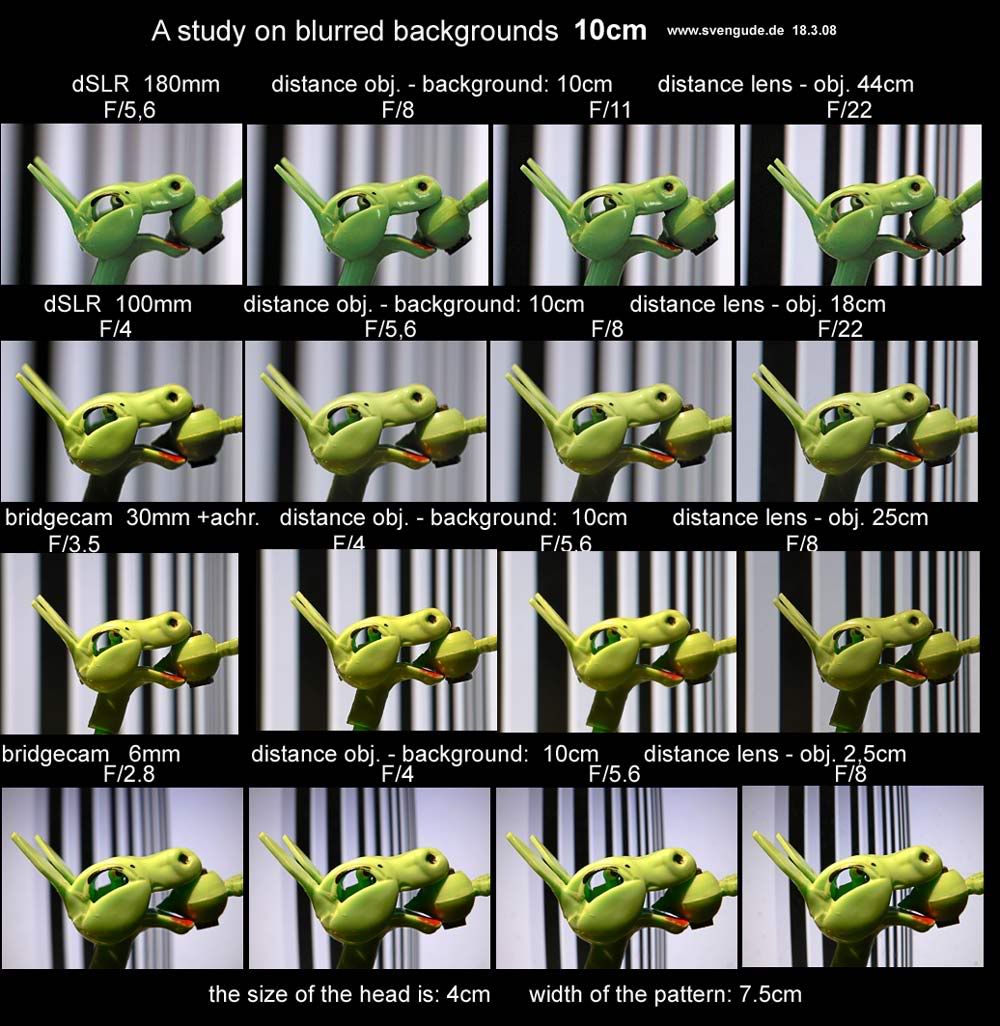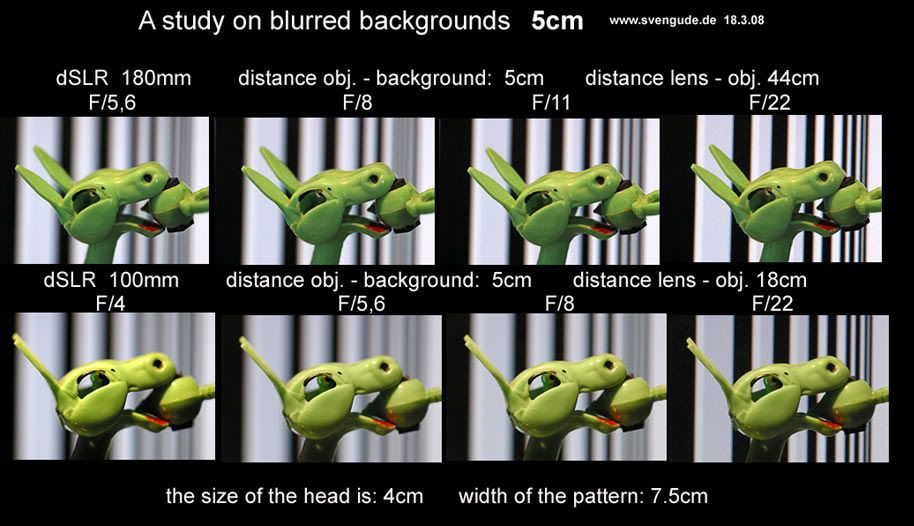 The focal lengths shown above are not converted to the 35mm equivalents.
A 6mm lens is an extreme "fisheye" and 30mm stay still at the "wide side" of the spektrum.
..and this is real life:
"dSLR" bridgeCam + Achromat BridgeCam "wide"
The first picture is a fake, my dSLR did not see butterflies up to now.
The last one was a difficult task, active butterflies did not accept my scientific approach.
The xacti leaves a small gap of 7cm to the insect.
If I could control the aperture on this toy, even the horizon would be sharp.
A xacti captures everything, except the air ;-)
(all pictures can be expanded - as usual)
I guess, my FZ5 will catch some dust in the next months.
...and my "new" camera does not have a "P" in its name.
This lens cuts like a knife - 180mm
Happy easter!
Cheers
Sven