Couple weeks ago we went to Disney for vacation. I had debated beforehand whether I wanted to lug around my camera or not but I was convinced to do so by a friend and I'm glad I did. The disney photographers didn't really get that great shots, even though they are setup with tripods waiting for folks to ask them to take their picture to be added to the photo-pass, also because it would cost a little more than I would want to spend for the photos they took.
Anyway... I'm pretty happy with most of the my photos overall and we had a great time as well. My kids are 3, 5, and 7 years old and they were in heaven. The weather was perfect, what more can you ask for. Anyway, to the photos. Happened to catch this one of the castle at the Magic Kingdom while they were lighting it up so I waited and snapped this. Was handheld as I wasn't about to cart around a tripod on my vacation to a theme park.
And this shot is from the left if you were looking at the castle from the front.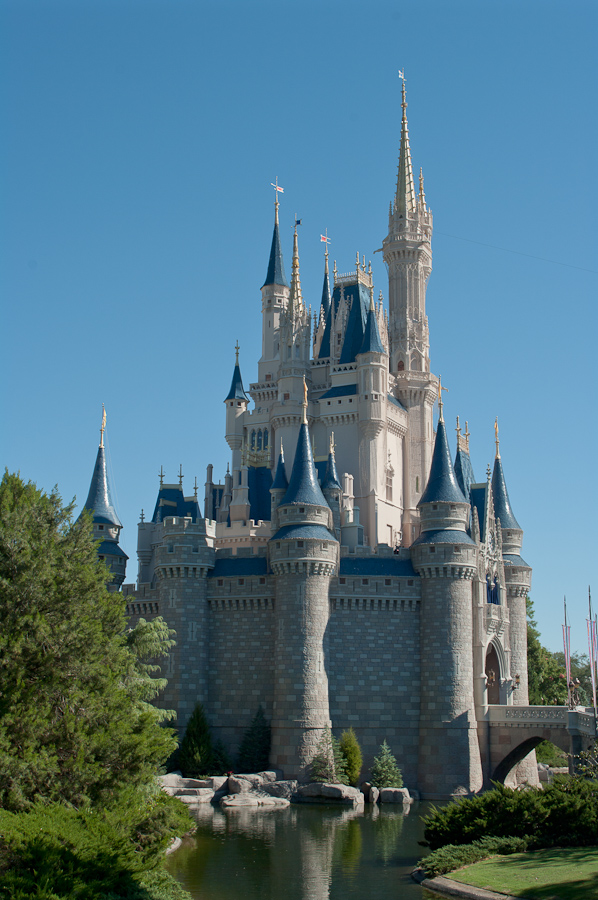 Hope you enjoyed this little bit of magic.