Toured Washington DC last week and tried out this new lens. Must definitely return to DC--so much to see and do and so much to photograph. The architecture is stunning and the significance associated with the history and founding of the United States is very compelling.
BTW, I absolutely love this lens. Only down side is that due to the curvature of the lens, it is not possible to use a filter of any kind. Therefore, you have to be very careful to protect the glass. I opted not to de-fish any of these pictures; I think the perpective is unique.
Jay
The Capitol Building
The interior of domeof the Rotunda at the Capitol (took my breath away!).
WWII Memorial with Lincoln Memorial in the distance
Washington Monument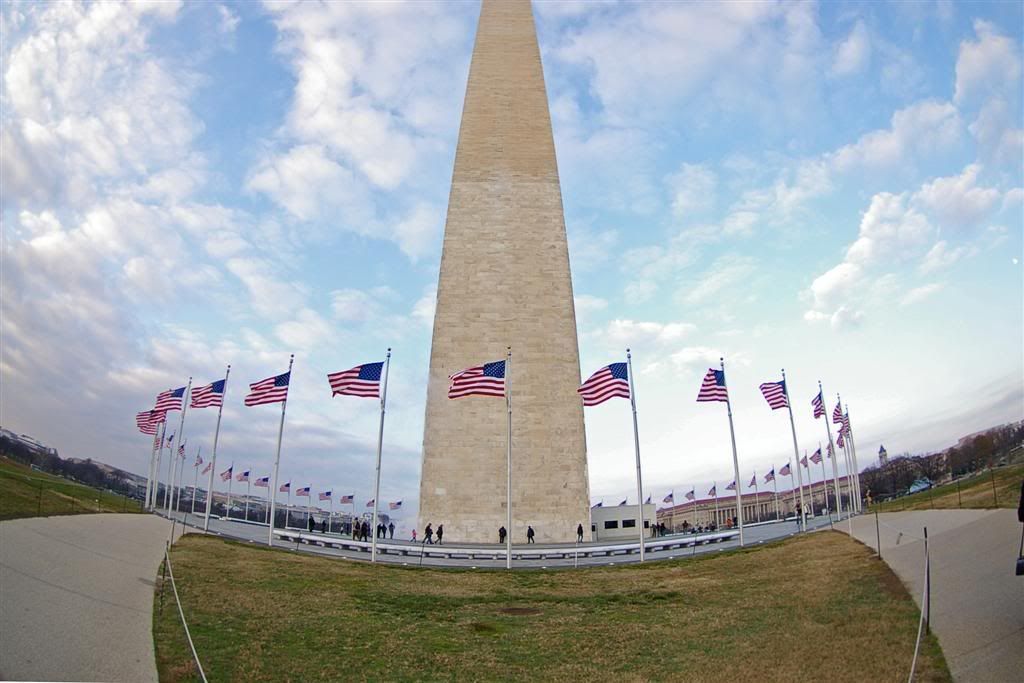 Washington Monument from within the Lincoln Memorial (I think the curvature of the columns adds to the size of the building).
Smithsonian Insitute's National Air & Space Museum