I spotted this guy circling a field next to the Walmart parking lot. I had my K100D in the car with the Sears 80-200 f/4 and managed a few shots. I really need to get a real telephoto lens. These are all 50% crops as everything is soft at 100% with this lens.
There were also some ducks that flew pretty low to the spot where I was and I managed a couple of them as well.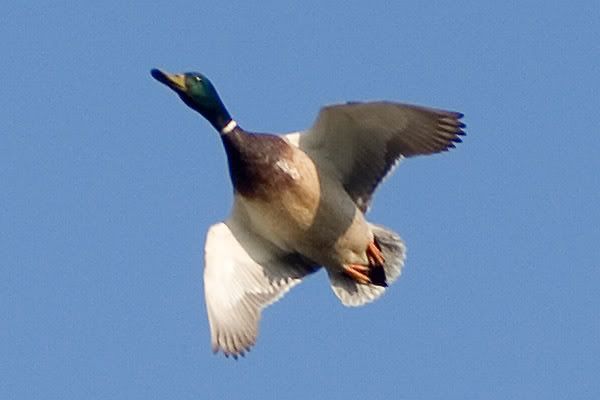 I think all the shots were around f/5.6, 1/1000. I shoot RAW at ISO 200 and underexpose since I can't really rely on the camera to get accurate exposures with an old K-mount lens on the fly, and exposing right before each shot makes no sense. Ironically the camera would do better with a screw mount lens for this stuff.
Is 1/1000 faster than I need to use for bird shots? Some of them were still blurry, but I'm not sure if it was motion or focus blur.